The Australian Institute of Architects has revealed the shortlist for the 2023 New South Wales Architecture Awards.
More than 130 entries have been shortlisted across categories of public architecture, residential architecture, sustainability and others.
"It reflects who we are as people and shows us what makes us 'tick' – representing our future history," said NSW chapter president Adam Haddow.
"This year's NSW Architecture Awards shortlist represents projects built almost entirely during the pandemic – pleasingly they are full of optimism, beauty, joy, and delight.
"Collectively the projects shine a light on our challenge to solve the two greatest challenges of our age – finding a sustainable future and delivering housing equity.
"Some of the best contemporary architecture in the world is delivered in NSW. Buildings are better when architects are involved, delivering value across financial, health and wellbeing, and sustainability measures for our communities. We should be incredibly proud of the hard work and efforts of our profession."
The shortlisted entries will progress to the next round of judging in which the jury will visit each project. Winners will be announced at a live event at Sydney Modern on 23 June.
Public Architecture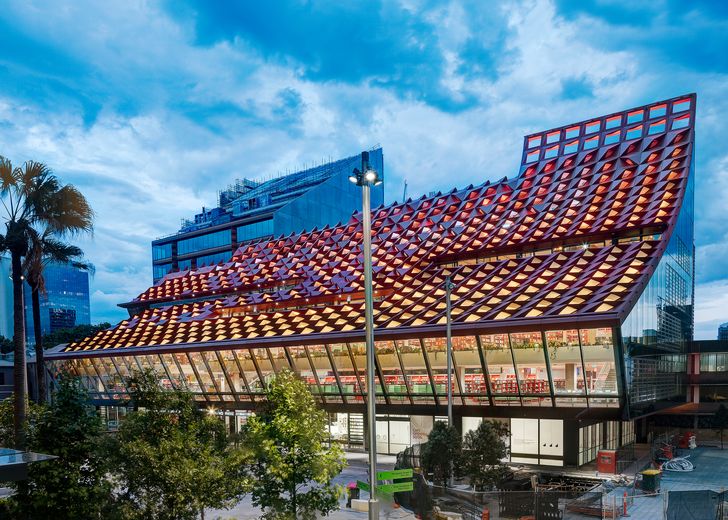 Art Gallery of NSW, Sydney Modern building – SANAA and Architectus
Art Gallery of NSW Library and Members Lounge – Tonkin Zulaikha Greer Architects
Bondi Pavilion Restoration and Conservation – Tonkin Zulaikha Greer Architects
City of Sydney Street Furniture – Grimshaw and City of Sydney
Eastern Creek Speedway – Cox Architecture
Phive – Community, Cultural and Civic Hub – Designinc Sydney, Lacoste and Stevenson and Manuelle Gautrand Architecture
St George Sailing Club, Sans Souci – Jon Jacka Architects
Sydney Opera House Concert Hall Renewal – ARM Architecture
Residential Architecture – Houses (New)
19 Waterloo Street – SJB
Armidale House – Richards Stanisich
Bronte House – Tribe Studio Architects
Draped House – Trias
Dulwich Hill Duo – Blake Letnic Architects
KL House – Rosevear Stephenson
Little Manly House – Chrofi
M House – Rama Architects
Mossy Point House – Edition Office
Nine-Square Bondi – Madeleine Blanchfield Architects
Quarry Box – MCK Architects
Shiplap House – Chenchow Little
The Junction House – Mackenzie Pronk Architects
Residential Architecture – Houses (Alterations and Additions)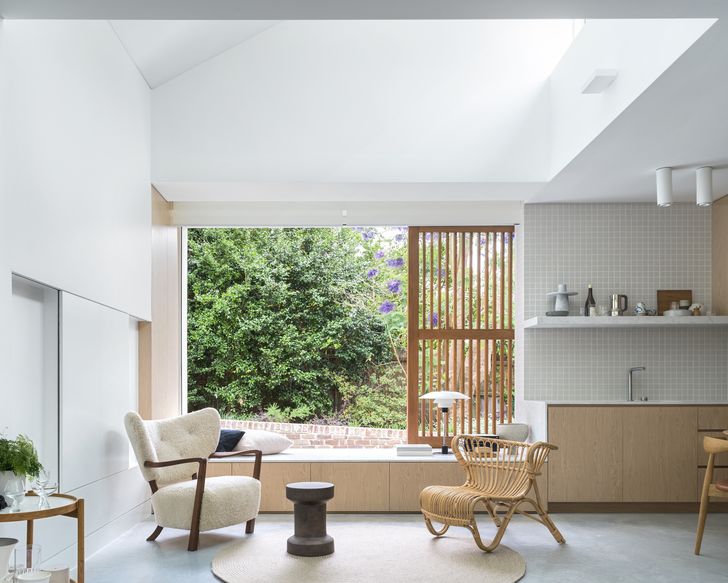 19 Waterloo Street – SJB
A House for Grandma – Brcar Morony Architecture
Aija's Place – Curious Practice
Balmain House – SAHA
Blue Mountains House – Anthony Gill Architects
Fisherman's House – Studio Prineas
Horizon Apartment – Stephen Collier Architects
House for BEES – Downie North
Lane Cove House – SAHA
Paperbark Bondi – Madeleine Blanchfield Architects
Rosso Verde – Carter Williamson
Somnium at Bingie – Eoghan Lewis Architects
Taroela – MCK Architects
Trilogy House – Peter Stutchbury Architecture
Turramurra Threads – Benn and Penna Architecture
Residential Architecture – Multiple Housing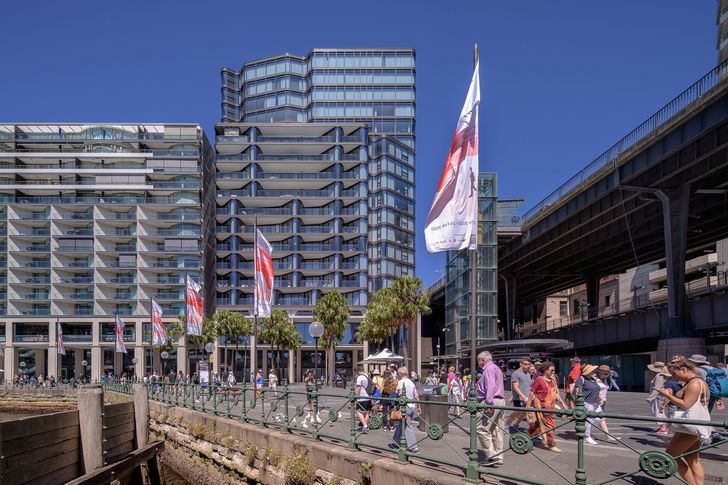 19 Waterloo Street – SJB
Bigge St Liverpool – Turner
Iglu Summer Hill – Bates Smart
King and Phillip Residences – FJMT Studio
Millard Place Terraces – WMK Architecture
Natura, Macquarie Park – Architectus
Opera Residences – Tzannes
The Crossing – Chrofi with de Rome Architects and Dezignteam
The Foundry – The Paper Mill – SJB
The Greenland Centre – BVN with Woods Bagot
Traces – MHN Design Union
Educational Architecture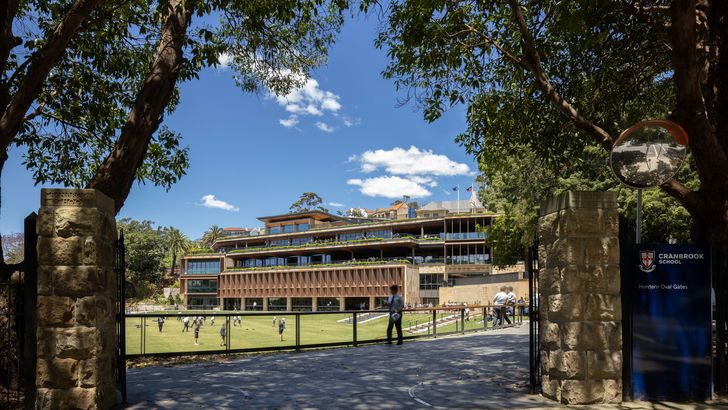 Cranbrook School – Hordern Oval Precinct Redevelopment – Architectus
Schools at Meadowbank Education and Employment Precinct (SMEEP) – Woods Bagot
St Joseph's College Aquatic and Fitness Centre – TKD Architects
TAFE NSW Meadowbank, Multi Trades Hub and Institute of Applied Technology – Digital – Gray Puksand
The Village Preschool – Carter Williamson
UTS Central – FJMT Studio and DJRD with Lacoste and Stevenson (Original Broadway Podium Design)
Commercial Architecture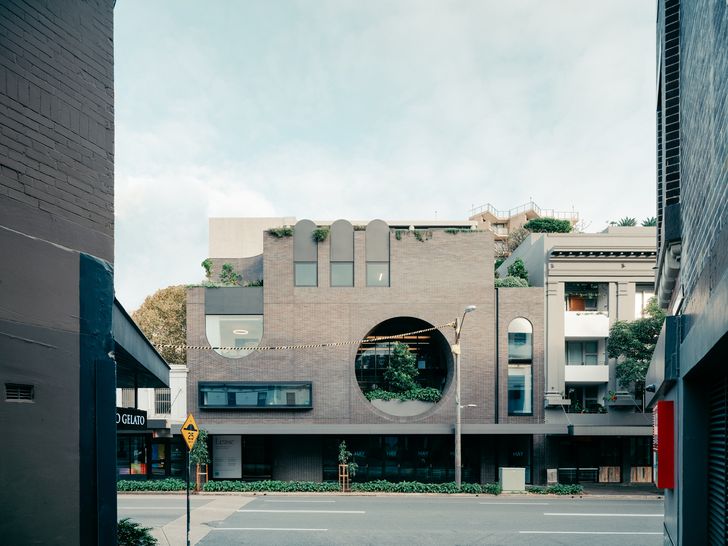 A by Adina, Sydney – JPW
Ace Hotel – Bates Smart with Flack Studio and Fiona Lynch
Easy Street Commercial – DFJ Architects
Locomotive Workshop – Sissons Architects with Buchan and Mirvac Design
Modus Operandi Brewery – Prevalent
Oculus – SJB and Richards Stanisich
Parramatta Park Pavilion – Sam Crawford Architects
Poly Centre 210 George Street – Grimshaw
Quay Quarter Tower – 3XN
Sub Station No. 164 – FJMT Studio
Yirranma Place – SJB
Interior Architecture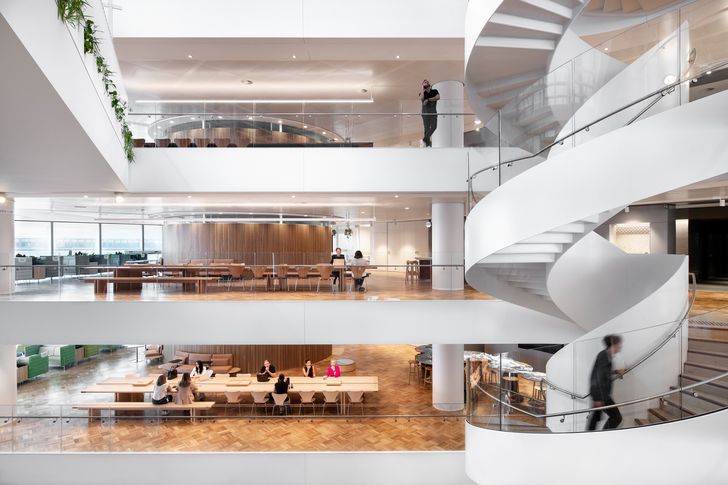 6 Parramatta Square – Woods Bagot
70 George Street – Cox Sydney Studio – Cox Architecture
80 Albion – Squillace Architects
Amara – Smart Design Studio
AMP QQT Workplace – Hassell
Apartment for an Older Man – Plus Minus Design with Lymesmith
Art Gallery of NSW Library and Members Lounge – Tonkin Zulaikha Greer Architects
Art Gallery of NSW, Sydney Modern building, Gallery Shop – Akin Atelier
Bridge 17 – Smart Design Studio
Built Head Office/Sub Station No. 164 – FJMT Interiors
Corrs Chambers Westgarth – Bates Smart
Cranbrook School – Hordern Oval Precinct Redevelopment – Architectus
InterContinental Sydney – Woods Bagot
Nine-Square Bondi – Madeleine Blanchfield Architects
Phive – Community, Cultural and Civic Hub – Designinc Sydney, Lacoste and Stevenson and Manuelle Gautrand Architecture
Sydney Opera House Concert Hall Renewal – ARM Architecture
The Charles Grand Brasserie and Bar – Cox Architecture in Association with H and E Architects
The Estate – Luke Moloney Architecture
Yirranma Place – SJB
Heritage Architecture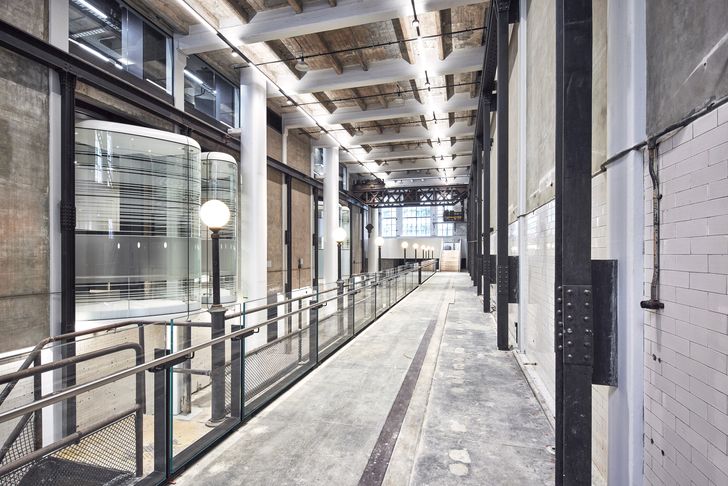 70 George Street – Cox Sydney Studio – Cox Architecture
80 Albion – Squillace Architects
Bondi Pavilion Restoration and Conservation – Tonkin Zulaikha Greer Architects
Fisherman's House – Studio Prineas
Locomotive Workshop – Sissons Architects, Buchan and Mirvac Design
Millers Point Townhouse – Design 5 – Architects
St Saviour's Cathedral – Michael Fox Architects
Sub Station No. 164 – FJMT Studio
Sydney Opera House Concert Hall Renewal – ARM Architecture
The Estate – Luke Moloney Architecture
The Imperial at Clifton – Welsh and Major
Yirranma Place – SJB
Small Project Architecture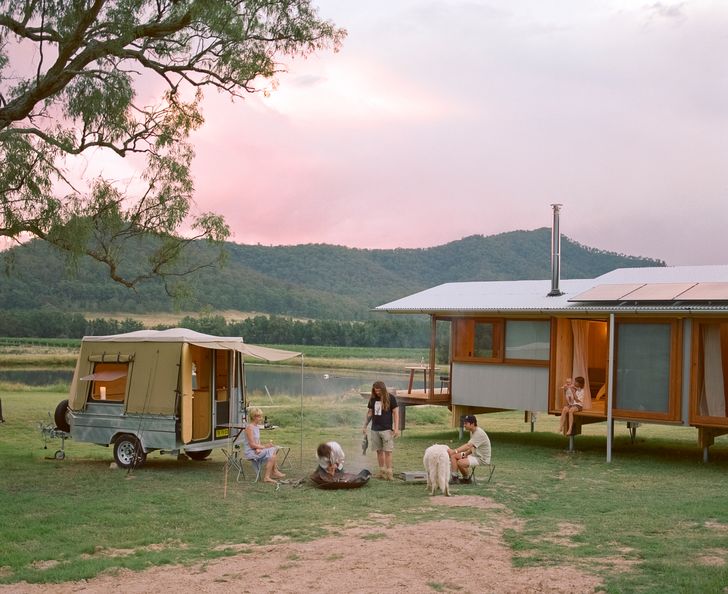 Cadeau – Curious Practice
Camperdown Memorial Rest Park Amenities – Lahznimmo architects
Day01. Gallery – Ian Moore Architects
Dimensions X / Farm Stay – Peter Stutchbury Architecture
Hutch – Madeleine Blanchfield Architects
Mona Vale Beach Amenities and Lifeguard Facility – Warren and Mahoney
Parry Park Pavilions – Archrival (Custom Mad and Lucy Humphrey Studio) with Lucy Simpson (Gaawaa Miyay) and Copy Nature Office
Stealth Pavilion – Plus Minus Design
Urban Design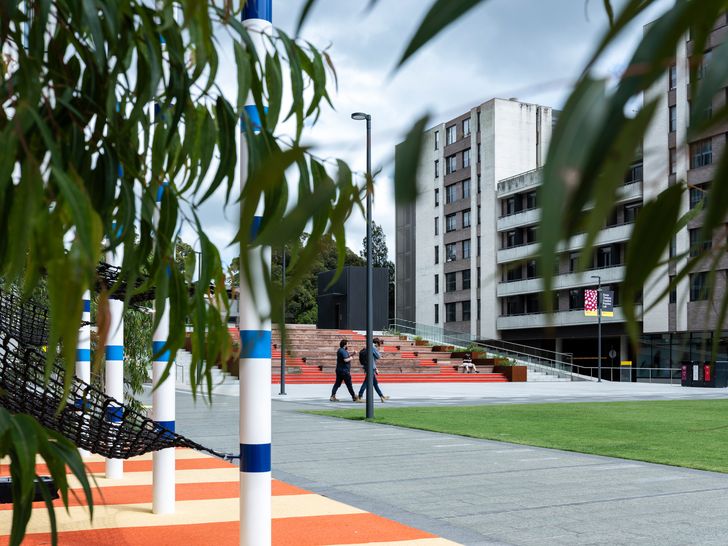 Alumni Park – McGregor Westlake Architects in collaboration with Spackman Mossip Michaels
Brookfield Place Sydney – Make Architects and Architectus
City of Sydney Street Furniture – Grimshaw and City of Sydney
Opera Residences – Tzannes
Westconnex Tunnel Support Facility – Conybeare Morrison International with Acciona Construction Australia, Samsung C and T and Bouygues Construction Australia Joint Venture
Sustainable Architecture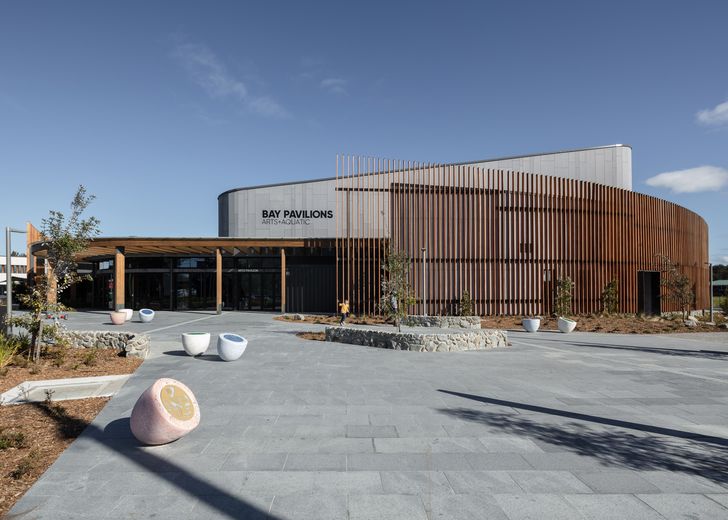 Balmain House – SAHA
Bay Pavilions Arts and Aquatic – NBRS with Donovan Payne Architects
Bondi Pavilion Restoration and Conservation – Tonkin Zulaikha Greer Architects
Lane Cove House – SAHA
Music Room – Alexander Symes Architect
Parramatta Park Pavilion – Sam Crawford Architects
Phive – Community, Cultural and Civic Hub – Designinc Sydney, Lacoste and Stevenson and Manuelle Gautrand Architecture
Re-Generation House – Alexander Symes Architect with Second Edition and Jane Theau
EmAGN Project Award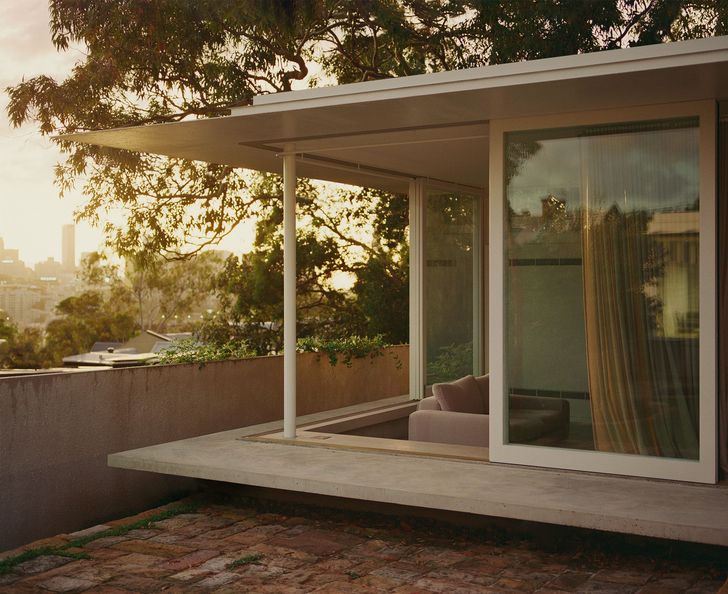 Aija's Place – Curious Practice
Balmain House – SAHA
Camperdown Memorial Rest Park Amenities – Lahznimmo Architects
House for BEES – Downie North
Lane Cove House – SAHA
Modus Operandi Brewery – Prevalent
Rosso Verde – Carter Williamson
The Village Preschool – Carter Williamson
Colorbond Award for Steel Architecture

Balmain House – SAHA
DP House – Bokey Grant
Eastern Creek Speedway – Cox Architecture
Erskineville House – Lachlan Seegers Architect
Fisherman's House – Studio Prineas
Modus Operandi Brewery – Prevalent
PCYC Wagga Wagga – AJC
Silver Back – Goodwin Scarfone Belgiorno-Nettis
Warren Integrated Studies Hub – Mayoh Architects
link