Want to support Block Club's gift guides and our other local journalism? Subscribe here or click here to gift a subscription. If you do it today, you'll get a free 16-by-20-inch Chicago neighborhood print of your choice!
PULLMAN — Business is booming in Roseland and Pullman on the Far South Side as developers, officials and entrepreneurs invest more in the community.
That means there are more opportunities than ever to shop local and support the area's small businesses.
"When you help out a small business, you're helping them achieve greatness," said Melissa Campos of the Calumet Area Commission. "You're helping them provide for their families, and I think that's really crucial. In order for small businesses to continue to succeed, we need to support them."
Block Club Chicago rounded up several spots in Pullman and Roseland where neighbors can grab gifts.
Here's what you can buy:
Roseland
Burst Into Books, online. Website.
At Roseland native Jurema Gorham's online bookstore and nonprofit organization Burst Into Books, community members can find culturally relevant books from Black authors and ones that highlight the experiences of people of color. The shop also carries books on poetry, mental health and wellness and more, Gorham said. 
Burst Into Books features curated book lists on its website, a book club that meets regularly and programs, including an after-school writing lab, virtual storytimes and book discussions. 
Supporters can also grab Chicago-themed T-shirts ($25).
Shop online. 312-970-9551.
Universe of Harth, online. Website. 
Roseland-based candle and fragrance brand Universe of Harth is available to buy throguhout the city. Founded by Andrea Harth, Universe of Harth began as a pandemic project that was able to turn to a full-blown business. 
"What I found with the creation of these fragrance products was that it was providing an emotional need for people," Harth said. "I was able to connect with others through fragrance at a time when we were locked in our houses not able to really interact with people."
You can mix and match your favorite candle scents in scent packs ($60) or candles in House and Prequel to Summer scents ($35).
Buy online.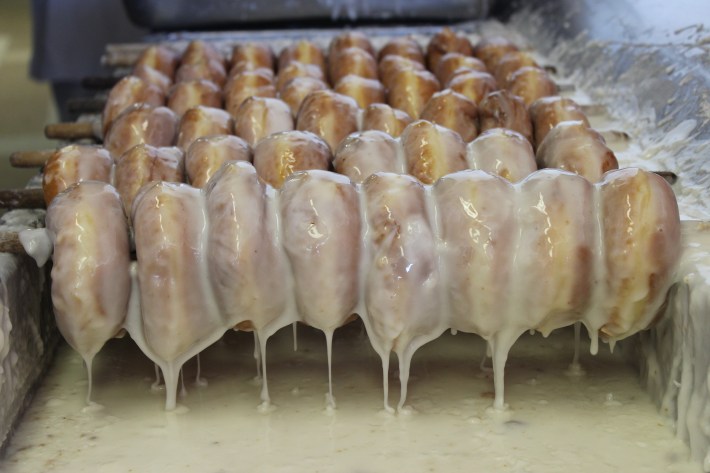 Old Fashioned Donuts, 11248 S. Michigan Ave.
Roseland staple Old Fashioned Donuts just celebrated its 50th anniversary. If you're looking for a sweet treat, the bakery sells doughnuts, apple fritters and more.
Though you may not be able to put them under the tree, sharing a doughnut or two with someone who's never tried Bulloch's well-loved treat may be the way to go this year. 
Open 6 a.m.-6 p.m. Monday-Saturday. 773-995-7420.
Edwards Fashions, 11363 S. Michigan Ave. Website.
Longtime business Edwards fashions is the place to go if you're looking for menswear and accessories to gift. Owner Ledall Edwards, who took over the store from his father years ago, has been selling fashionable menswear for decades.
"A lot of guys come in for our headwear, but we also get people coming in for our suits and dress clothing, as well," Edwards said.
Everything from casual coats ($70-$125) to single-breasted suits ($145-$400) are available for the fashion lover in your life.
Open 10 a.m.-6 p.m. Monday-Saturday and noon-4 p.m. Sundays. 773-928-6130.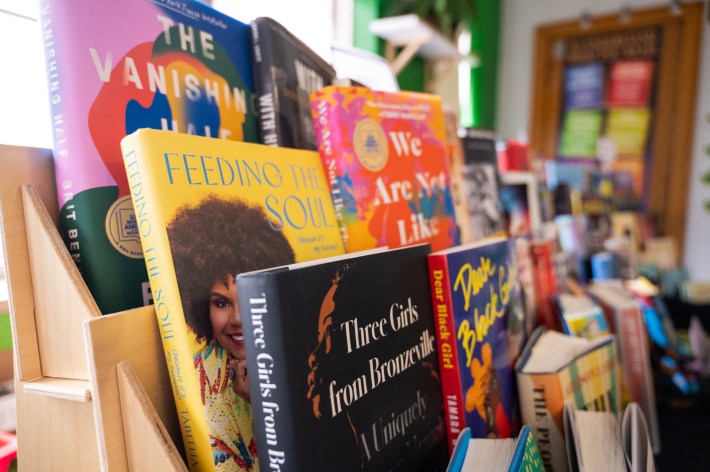 Rose Cafe, online. Website.
While Roseland resident Iesha Malone's works to establish a physical Rose Cafe bookstore, community members can support her business — which promotes literacy, education and peace — by buying books from her online shop. Malone curates themed book lists that focus on race, ethnicity and a variety of other subjects.
Among the offerings: "The 1619 Project: A New Origin Story" ($38) and "Bedrock Faith" from Eric Charles May ($16.69), the business's October book club pick. There's even a custom box ($50-$200) where Rose Cafe will curate a shipments of books based on your interests.
Rose Cafe also offers merchandise, including T-shirts, hoodies, tote bags and mugs.
S. Marie Fine Interiors, online. Website.
Suzanne Henderson runs S. Marie Fine Interiors, a home decor and furniture refinishing business.
Neighbors can get pieces of furniture restored and refinished. She also offers services for home decor and interior design consultations. Prices vary.
"If [you] have good-quality furniture in [your] homes, don't get rid of it," she said. "Find a way to call me, and I will restore it because … these pieces are timeless. Even if you want them to have a bit of a modern flair, that can be done. But these are pieces that can be passed on."
Email at [email protected]. 773-219-3046.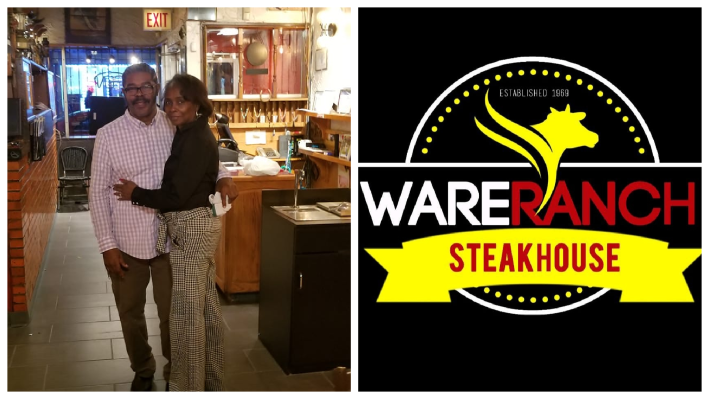 Ware Ranch Steak House, 11147 S. Michigan Ave. Website.
Ware Ranch Steak House, Roseland's only sit-down resident, reopened this year after a two-year hiatus. You can give the gift of a delicious steak by taking out your loved one — and help support a longtime neighborhood business.
The restaurant serves steaks, burgers, salads, breakfast food, sides and more.
Open 8 a.m.-6 p.m. Tuesday-Sunday. 773-264-0320.
Pullman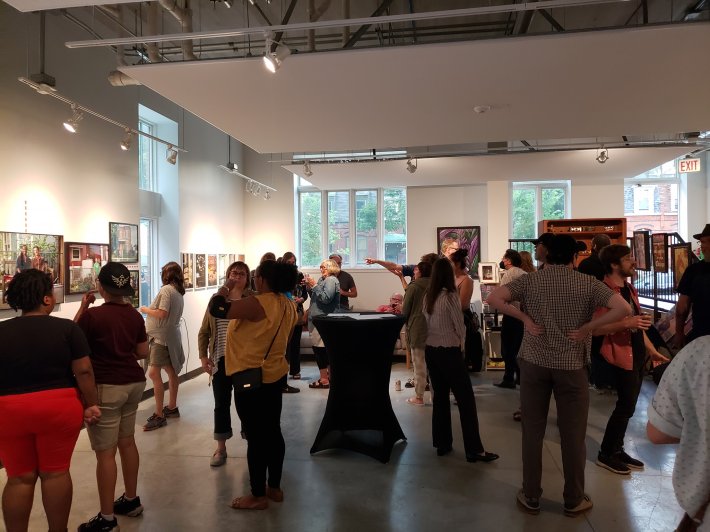 PullmanArts and Block House Gallery, 11137 S. Langley Ave. Website.
PullmanArts, a collective of South Side artists at the community-run Block House Gallery, has art people can buy online.
The gallery is running "Excelsior," a Marvel Comics exhibition that opened in November in honor of the premiere of "Black Panther: Wakanda Forever." Fans of the comics and movies can grab Marvel-themed art pieces ($150-$1,800) from local artists.
Non-Marvel fans can also check out the gallery's website to look for art. Among the pieces for sale are "I'm Growing" stickers ($3.50) and the limited-edition, colorful "Sticky Beez" album cover ($70).
Block House Gallery is open 4-6 p.m. Thursdays and noon-2 p.m. Saturdays. It will also host a holiday-themed pop-up with local vendors 4-8 p.m. Dec. 3.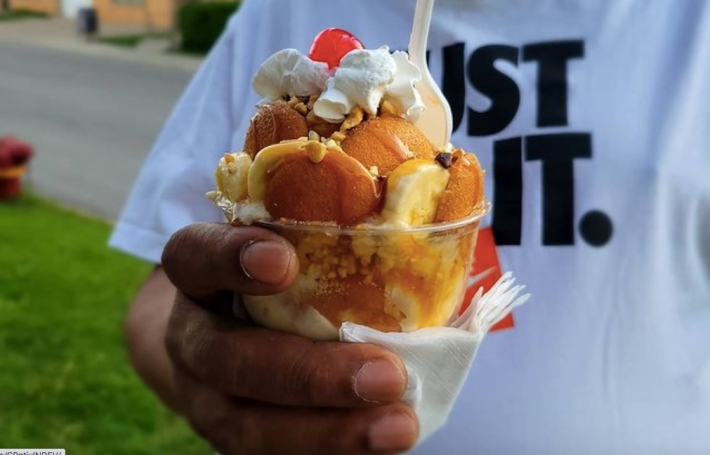 Richard's Premium Ice Cream, 11033 S. Langley Ave., suite 100. Website.
Richard's Super Premium Ice has become a staple in Pullman since 1999.
You can try its Super Premium Ice Cream pints ($12) in a variety of flavors, including banana pudding, peach cobbler and strawberry cheesecake. There's also gourmet popcorn ($5) with flavors such as hot cocoa caramel and ghost pepper. 
Open 11 a.m.-10 p.m. daily. 773-614-8999. Instagram.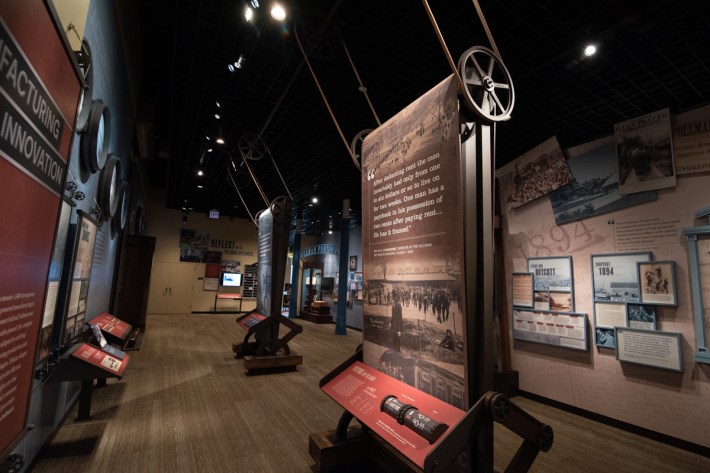 Pullman National Monument, 610 E. 111th St. Website. 
For history buffs, check out the Pullman National Monument site, which opened last year and is managed by the National Park Service. In addition to exhibits detailing life in Pullman across the decades, there's a gift shop selling Pullman-themed mugs, books, games, T-shirts, hats and more.
Open 9 a.m.-5 p.m. daily. 773-468-9310.
Historic Pullman Foundation Exhibit Hall, 11141 S. Cottage Grove Ave. Website.
Another place to find Pullman-themed gifts is the Historic Pullman Foundation Exhibit Hall. At the exhibit hall, there are artifacts that give clues to what life in Pullman was like during the height of the Pullman Company. Volunteers there can answer any of your history questions and suggest items to buy from the gift shop.
Open 11 a.m.-3 p.m. Tuesday-Sunday. 773-785-8901.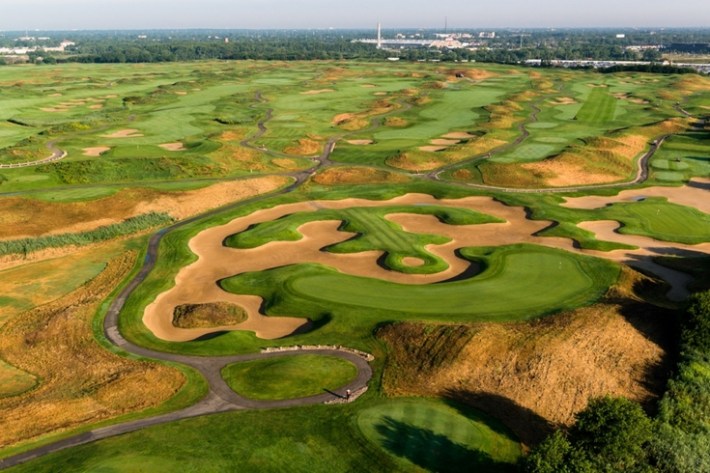 Harborside International Golf Center, 11001 S. Doty Avenue East. Website.
Harborside Golf International Center could be perfect for the golf lover in your life. The South Side golf center has multiple courses, a restaurant and an online shop where gift cards starting at $50 and a membership program for $399 can be bought.
Open 7 a.m.-7 p.m. Friday-Wednesday. 312-782-7837.
TeeJazz Ooh Soo Sweets, online. Website.
Pullman resident Sharissa O'Connor has been baking for more than 10 years but became even more interested in the hobby during the pandemic.
"I really didn't get serious about it until there was nothing else to do like when everything got shut down and crazy," O'Connor said. "I started just making pants and brownies."
O'Connor now sells sweet treats through her brand TeeJazz Ooh Soo Sweets, named for her daughters, Teeana and Jazzmine. People can order cookies, cakes, pies, homemade breads and more ($20-$80), she said. She also sells candy arrangements. 
Order baked goods on Instagram or call O'Connor at 224-666-2124. 
Previous guide:
• 2021
Do you own a shop or want to boost a local business during the holidays? Submit its information here and we'll add it to a reader gift guide! It'll come out in early December.
Listen to "It's All Good: A Block Club Chicago Podcast":

link