Danica Roem Interview – Transgender Candidate Roem Runs for Virginia State Legislature
We're both still sweating, wiping our foreheads and noses and chins after a blistering heated yoga class, but Danica Roem doesn't want to shower just yet. Arms crossed, she leans against the wall outside the women's locker room at a yoga studio in northern Virginia, waiting until it's empty before she heads in to strip off her drenched black top and gray and white workout pants. "I take long showers," she tells me. "I always was the last person to take a shower."
But there's also this: "In the off-chance that I've been clocked, that someone knows I'm trans, if that person has internal bias about it, I never want anyone to feel uncomfortable around me," she says. The 32-year-old yoga lover and former local news reporter, who's running for a seat in the state legislature to represent Prince William County, in northern Virginia, understands how hostile people can be. "I don't feel that my mere presence in the locker room should make anyone feel uncomfortable. Because I'm not out to do anything. But in this political climate … some people can be extremely negative toward trans folk. I'm personally very, very fortunate. I've never had a problem in the restroom ever. I don't think that trans people should have to do that. This is a cognizant choice that I have made, so that one, I know I'm gonna take the longest shower, so I just let everyone else shower first. That's just out of courtesy. And then, second, is self-preservation."
If Roem wins in November, she'll be the first openly transgender person elected and seated to a state legislature, and one of just a small number of out transgender elected officials in the world. Under a president who has made curtailing transgender rights a through-line of his administration — from casually tweeting a ban on transgender service in the military to rescinding guidance for school districts about how to treat trans kids equally under Title IX — it would be a tremendous victory. To complete the cosmic poetry, she's running against Bob Marshall, one of the most anti-gay legislators in Virginia, a 25-year Republican incumbent who authored the state's (rejected) iteration of the "bathroom bill," which aimed to regulate which bathrooms transgender people could use.
Roem is tall, 5'11, and thin, with long brown hair she flips and twirls constantly. The first day I meet her, at her campaign headquarters in Manassas, her face and arms sparkle when they catch the light ("My eye shadow exploded in my purse," she explains, "so I've got glitter everywhere"). She immediately starts talking — about how she'll make life better in her district, her purposeful yoga practice, her thrash melodic death metal band, Cab Ride Home — and, save for small stretches of time, doesn't stop. She's charming and refreshingly unfiltered, but she's also blunt: When I don't immediately speak after she finishes talking, she chastises me: "This is your chance for a follow-up!"
After nine years as a reporter for the area's weekly paper, the Gainesville Times, she says she has "a much better understanding of how to run a campaign as a first-time candidate than most candidates ever will" and can delve into a detailed discussion of her policy positions. But she lacks certain social graces that more experienced candidates have learned. At one point, when her voice catches with a cough, she grabs an office trash can and spits into it. "I'm from Manassas," she says with a laugh. "I'm not that classy!"
Though Roem says she doesn't want to make her gender identity a focus of the campaign, she brings it up before I can ask about it. "I mean, let's get real," she says. "I know why I'm getting national media attention. I'm not stupid."
But she's not running to make a point about LGBT rights, she says — even if, because of who she is, she's making one anyway. Her campaign centers on a decidedly less exciting issue: traffic. Traffic! There's so much of it in Prince William County, and everyone has a story about getting stuck on Route 28 and being late to work or to pick up a kid. She's built her whole campaign, essentially, on road rage.
With the exception of her four years at a private Catholic college in New York, Roem has lived in Manassas her whole life, and she talks about her district's traffic woes, and other campaign priorities, like bringing jobs to the area and raising teacher salaries, with the gusto I reserve for an especially delicious taco. "It's not very easy to get excited about local issues like traffic or teacher pay," her campaign manager, Ethan Damon, tells me. "But she's got a way of doing it."
She's knocked on 26,000 doors so far, worn out her Mary Janes walking through suburban culs-de-sac. When she raps on the door of one well-kept home the August evening I spend with her, the middle-aged federal employee who answers is enraptured by her plans to fix his grueling commute (one idea: get rid of stoplights and put in overpasses, because, as she says in her well-no-shit Virginia twang: "Stoplights stop traffic!") Sensing his amenability, she deploys a favorite line: Delegate Marshall's "legislative priorities are more focused on where I go to the bathroom," she says, "than how you get to work." After 15 minutes, he's sold. "You've got our support," he assures her.
Roem says her decision to run had nothing to do with Donald Trump's election; she was asked to enter the race last summer by her local Democratic Party. But the very fact of his administration has made it more conceivable for the first-time candidate to win: Democrats, who historically struggle to turn out voters in non-presidential years, are energized, ready to support anyone who carries the mantle of resistance. Don Shaw, who ran against Marshall two years ago and encouraged Roem to run this year, says that, in Trump's America, her gender identity actually makes her a stronger candidate. "It motivates those who want to see equality," he says.
Virginia's gubernatorial election, also this November, ensures that more people — more Democrats — will come out to vote. Four years ago, the Democratic candidate in the 13th district came within 500 votes of unseating Marshall. And last November, the district went for Hillary Clinton by 14 percentage points.
Roem has raised money from people all over the country who see her candidacy as a reflection of the real America, the one that was already great before Trump moved into the White House. One donor, in Wisconsin, has given $115,000 to her campaign — almost half of what she's raised — and plans to keep contributing through November. (Roem initially pledged to accept only donations under $500, until she realized she needed larger amounts to stay competitive. "I ran into this brick wall of political reality," she says.)
Roem, who spends upwards of 30 hours a week asking for money, has learned to turn fury over Trump's transgender policies into fundraising opportunities. On a conference call, a consultant brings up the latest anti-transgender news out of the Trump administration: The White House was due to tell the Pentagon how the ban on transgender soldiers should be carried out. Roem leans over to me. "Horrible policy," she stage-whispers as the consultant continues on speaker phone, "that raises us a ton of money."
When Trump first announced the ban, in July, she had to excuse herself from a meeting at a local union office so she could, as she recalls, "go outside and cuss." "If I had gone on social media at that point … I would've said things that were potentially regrettable," she says. She drove to her campaign office that day and crafted a statement attacking Trump's ban as "the height of hypocrisy."
Roem points out that Trump's justification for the policy change, that the "tremendous medical costs" are too burdensome, doesn't appear grounded in reality: The cost of taking care of transgender troops, according to the Pentagon, runs somewhere between $2.4 and $8.4 million a year — roughly the price tag for four of the president's weekend trips to Mar-a-Lago. (In fact, an August report from professors at the Naval Postgraduate School estimated that banning transgender troops could cost the federal government $960 million.)
"Costs too much? I'm sorry, they're willing to die for you," Roem says. "How much does that cost?"
She's dealt with her share of discrimination on the trail. In the first week of her campaign, she says, a conversion therapy advocate charged that she was transgender because her dad committed suicide when she was just 3 years old, and her grandfather, with whom she was close, was an inadequate male role model. And after she vanquished three other candidates to clinch the Democratic nomination in June, Marshall, her opponent, referred to Roem as "he." (When I called Marshall for comment, he told me he would answer my questions by email, then didn't respond.)
Roem knows that knocking on strangers' doors, in a district that's sent an anti-gay lawmaker to the statehouse for more than two decades, is risky. As a reporter, she covered two brutal murders of transgender women. "I know that every door I knock on could be my last," she tells me.
That's why she won't talk much about her boyfriend, whom she's been dating for two years, or his 9-year-old daughter, whom she considers her stepchild. "I don't want to expose my family to this shit," she says.
She's shed too many tears over the campaign already — over the pressure, the time away from her family, the thought of making it to Richmond. "One thing that happens when you transition is it's a lot easier to cry," Roem says. "You have all this estrogen going through your body every day." (She started transitioning in 2012 and began hormone replacement therapy the next year.)
The sacrifice can be overwhelming. She's going broke running this campaign, because she quit her job at the newspaper to make time for all the door knocking and fundraising and events and conference calls. "It's a hell of a gamble," she says. The office she's running for is only part-time and pays a paltry $17,640 a year. But she's confident she'll be able to recoup her losses: "I think the first out transgender person seated to a legislature — there's probably gonna be interest in a book deal."
Part of what makes this slog worthwhile, she says, is that her candidacy gives hope to people who desperately need it.
"The message that I can succeed because of my gender, not despite it, because of who I am without being afraid of who I am is a human message," Roem says. "It's something that even if you are cisgender, but you have some reason that you've been singled out in your life, you have some reason that you've been stigmatized in your life, you've had some reason when you've been cornered in your life for being yourself, you can look at me and say, 'If she can do this, so can I.'"
It's going to be some book.
Follow Rebecca on Twitter.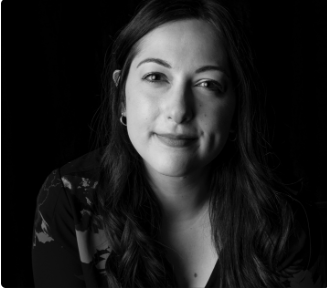 Rebecca Nelson is a magazine writer in New York. Her work has appeared in the Washington Post magazine, GQ, and many other publications.

link