Provided by City of Manassas Economic Development
Eunik Interiors to Open Showroom in Historic Downtown
Manassas will boast even more international flair as Eunik Interiors is set to open in Historic Downtown this summer. The company, led by local owner Stergio Zissios, is a European-based custom cabinetry and furniture company with over 60 stores across the globe.
Eunik Interiors has leased the 2,500 square foot former Evolution Music space at 8963 Center Street to be the company's first-ever U.S. showroom. The Manassas location will feature Eunik Interior's Centro line with mid-century and European-style custom kitchen cabinetry, wardrobes, and quality furniture for living and dining rooms.
Owner Stergio Zissios decided to locate Eunik Interior's first U.S. location to Manassas thanks to the City's prime location, the proximity to Downtown, and his own local ties to the City's Greek community. "We love the community and sense of place we've found in the City of Manassas," says Zissios. "When we were looking at bringing Eunik stateside, I knew we wanted to be in Virginia and what better community and people to share it with than those right here in Manassas."
Eunik Interior's showroom will create four to five new jobs in the Downtown Manassas area as they aim for a July opening. For more information on Eunik Interiors and their Centro line, visit eunikinteriors.com/.
Business Training from the Mason Small Business Development Center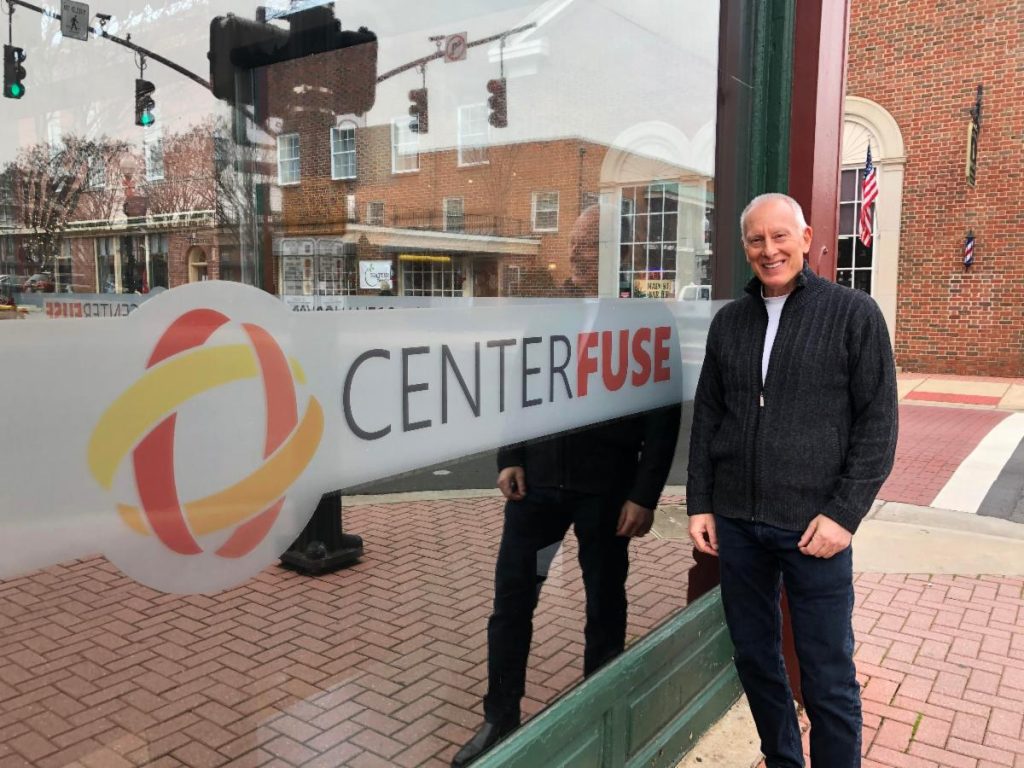 Building an ecosystem where entrepreneurs and small businesses can thrive takes intentional time, resources, and support. The City of Manassas is proud to be the center for small business activity in the region and continues to see the community thrive with the backing of the Mason Small Business Development Center (SBDC).
The Mason SBDC offers no-cost classes, coaching, and resource connections to any Manassas business or aspiring entrepreneur. With the City's sponsorship, business owners can get 1-on-1 help with any challenge they might face in growing their business as well as a host of online and in-person webinars.
Whether your business needs help or you're looking to start up something of your own, the City and the Mason SBDC have you covered. Schedule time with the Mason SBDC today at masonsbdc.org/manassas/.
Retail/Office for Lease in Historic Downtown Manassas
9401 East Street, a 3,000 square foot stand-alone building located in the heart of Historic Downtown Manassas, has just hit the market. This prime corner office building is an ideal candidate for a small office or retail conversion with B-3 zoning (city center commercial).
The two-story office has excellent pedestrian access as well as 12 dedicated parking spots – a rare find for Downtown buildings. The building has four outside entrances, cellar for additional tenant storage, and outdoor patio that would serve well for a restaurant or retail use. Inside, the building is in excellent condition with bamboo floor, ceramic tile, and other finishes making it ready for move in today.
For more information on this and other properties in Manassas, visit choosemanassas.org/available-property/ or visit the property listing from Weber Rector at loopnet.com/Listing/9401-East-St-Manassas-VA/28421004/.

link