Furniture store donates three semitrailers of free furniture to tornado victims | News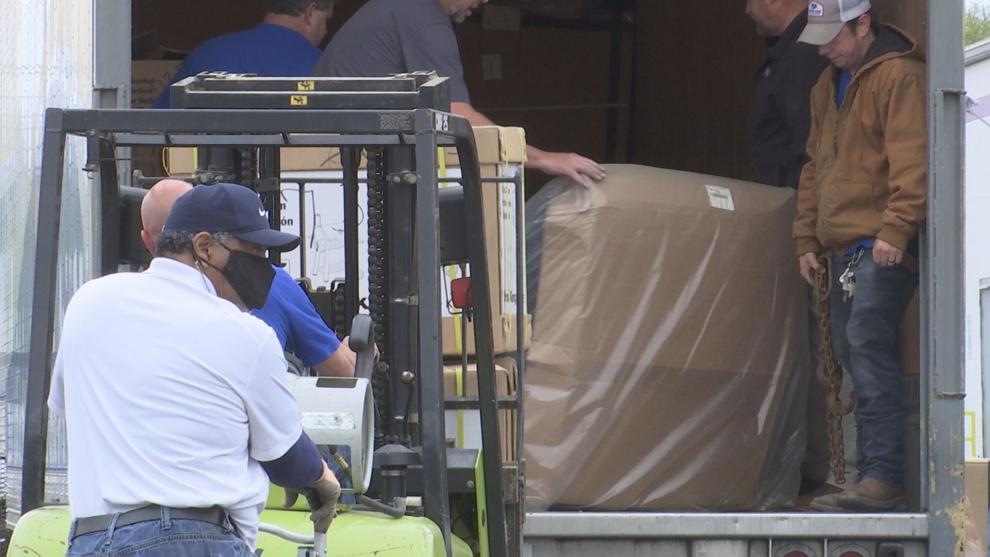 MAYFIELD, KY — People in Mayfield are taking the next steps in tornado recovery. They're moving into new homes. But those homes require new furniture.
Farmers Home Furniture in Mayfield is helping them by giving away three semitrailers full of furniture for free.
The giveaway didn't start until 12:30 p.m. Monday, but Farmers Home staff said people began lining up at 7 a.m. 
By 10:30 a.m., more than a hundred people were checked in. Farmers Home is hoping to help them and many more people.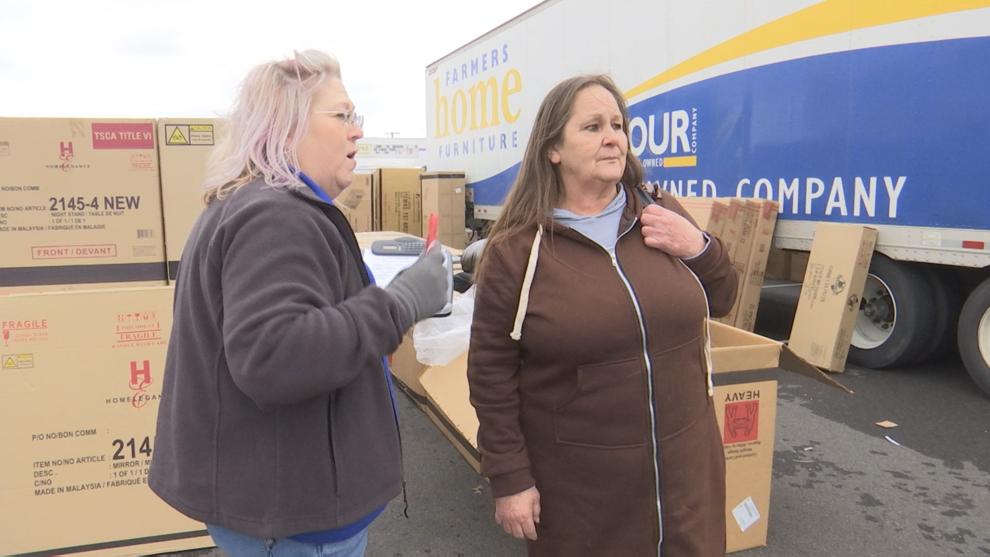 Terri Stotts was one of the many who attended the event Monday. She lost her home and everything inside it on Dec. 10.
She finally got a new place to live, but she didn't have the money to furnish it. On Farmer's Home Furniture gave her the missing pieces.
"A bed gave to me through a good friend, and now this dresser and nightstands — my house is complete," Stotts says.
Janie Betts, group manager for the Kentucky stores, says they just want to give back.
"We saw a need with the devastation that happened, December, for Mayfield and our company decided to donate as much furniture as we were able to," Betts says.
Their goal is to provide furniture for two different areas of the home — living rooms and bedrooms.  "So, if somebody picks out a dresser and there's a nightstand and a mirror to match that, they're able to take that," says Betts.
But they also have outdoor items to give away. "We have lawn mowers. We have grills. All kinds of things," Betts says.
The folks with Farmers Home Furniture are not the only people giving back in Mayfield. At the same event, Johnny Ware and the Freemasons of Kentucky will be spending Monday and Tuesday passing out $21,000 worth of Walmart gift cards.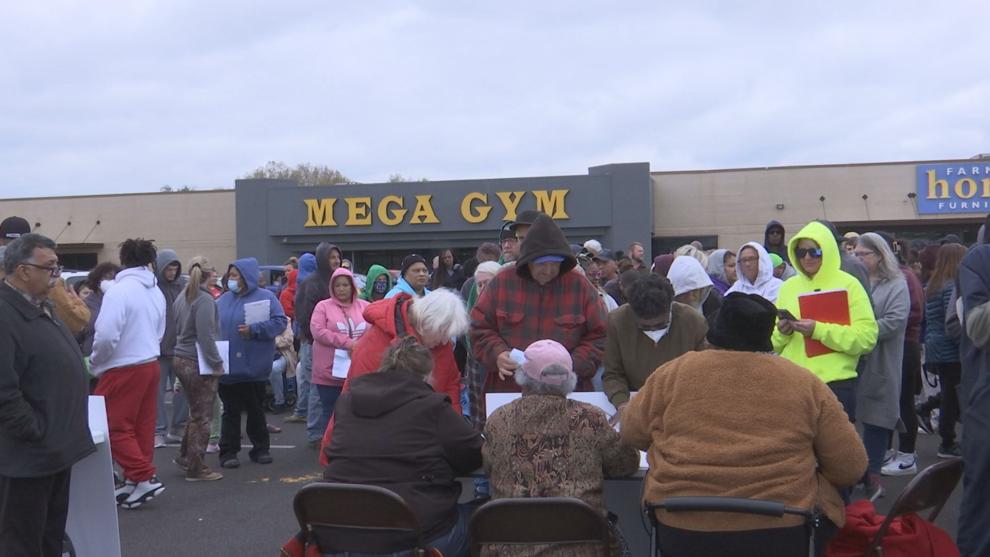 "We're trying to help the community, because we're all one family and we need to do what we do and take care of each other," Ware says.
Stotts says support like this is the reason she is able to keep going.
"This community has really come together, and the people helping are wonderful," says Stotts.
She says the furniture she received means everything to her and her family for their new beginning.
Anyone who received help from the Federal Emergency Management Agency or the Red Cross is eligible to receive furniture. You also need a driver's license to register.
The event will continue while supplies last.
If they still have furniture, the giveaway is scheduled to start back up at 9 a.m. Tuesday. 
link