Jacqueline Sullivan Gallery, a new space dedicated to collectible design and decorative arts, opens in TriBeCa. Spanning the lofty entirety of the fourth floor of a former textile factory, the gallery will feature historical and antique furniture and design, alongside specially commissioned works by contemporary artists. 
Sullivan says she'd had the idea for the gallery for 'a very long time', but pursued different avenues first. She worked in the major gifts department at the Whitney Museum, and on the then-new building project with Renzo Piano. A stint at creative branding studio Ro&Co and the interior design studio of Charles de Lisle followed, before she gained a master's from Parsons in History of Design and Curatorial Studies, during which time she was the curatorial fellow in textiles at the Cooper Hewitt for two years. She also spent time living in London and would visit the V&A Museum 'almost four days a week, and I just fell in love with objects and wood furniture. Lots of my friends were into contemporary art, but I was into the glass and ceramics from the 17th century,' she says.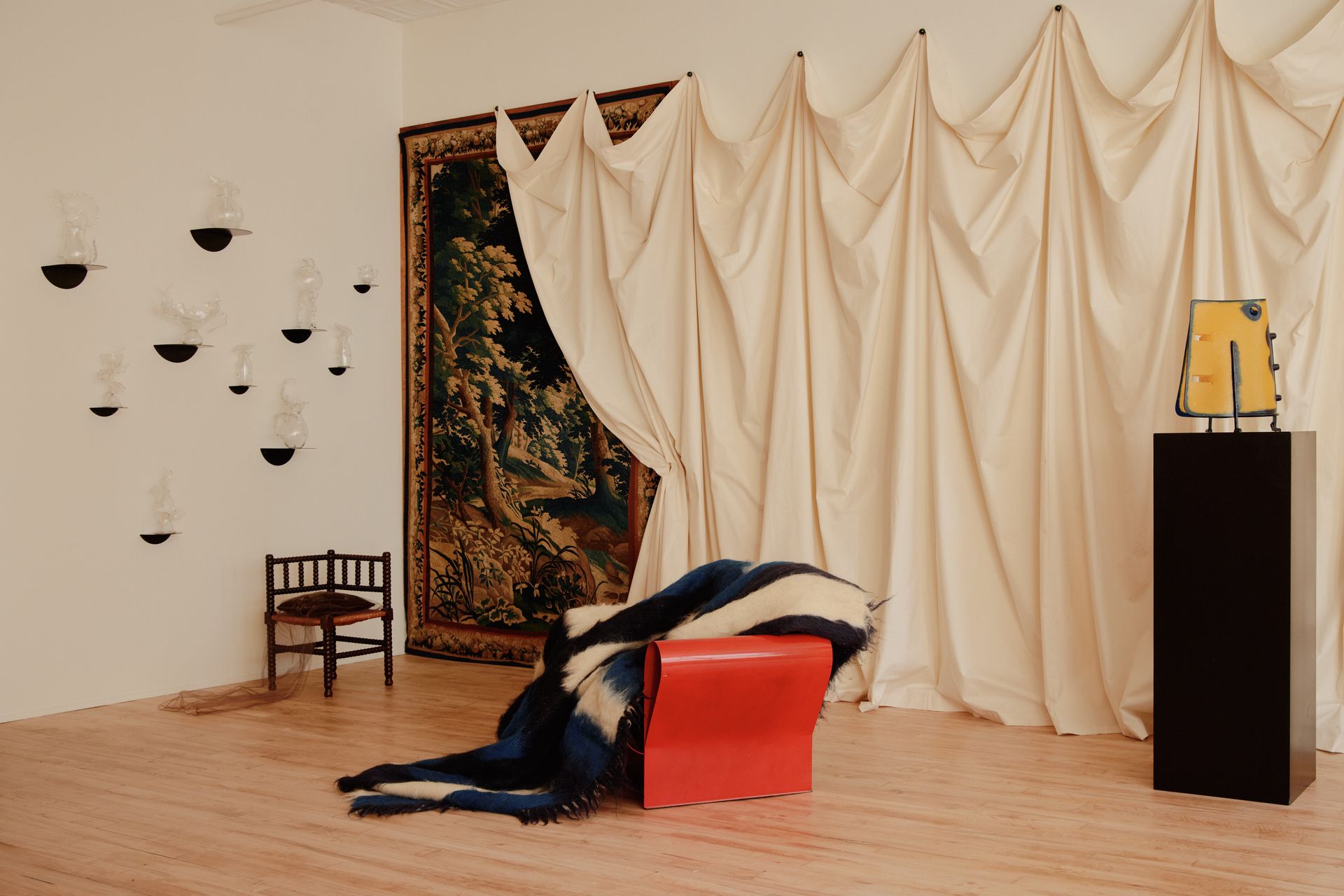 When Sullivan took over the space in March 2022 it had been a characterless office building. She hired New Yorker Nick Poe to design the space, as well as some of the lighting. 'I felt like our sensibilities were aligned, he also has this strange mixture of high and low. For example, we have a stainless steel kitchenette from a restaurant industry supply company, and then also high-end fixtures and details,' she says. 'He understands the gallery is about appreciating industrial design, but also things that are a little bit more luxe as well.'
Sullivan's inaugural show is themed 'Substance in a Cushion,' after the Gertrude Stein poem. Sullivan studied poetry in college alongside art history and says Stein's 'literary cubism' appealed to her. 'She is deconstructing the notion of language, but also deconstructing the idea of things that we live with to make them strange or kind of alien to us.'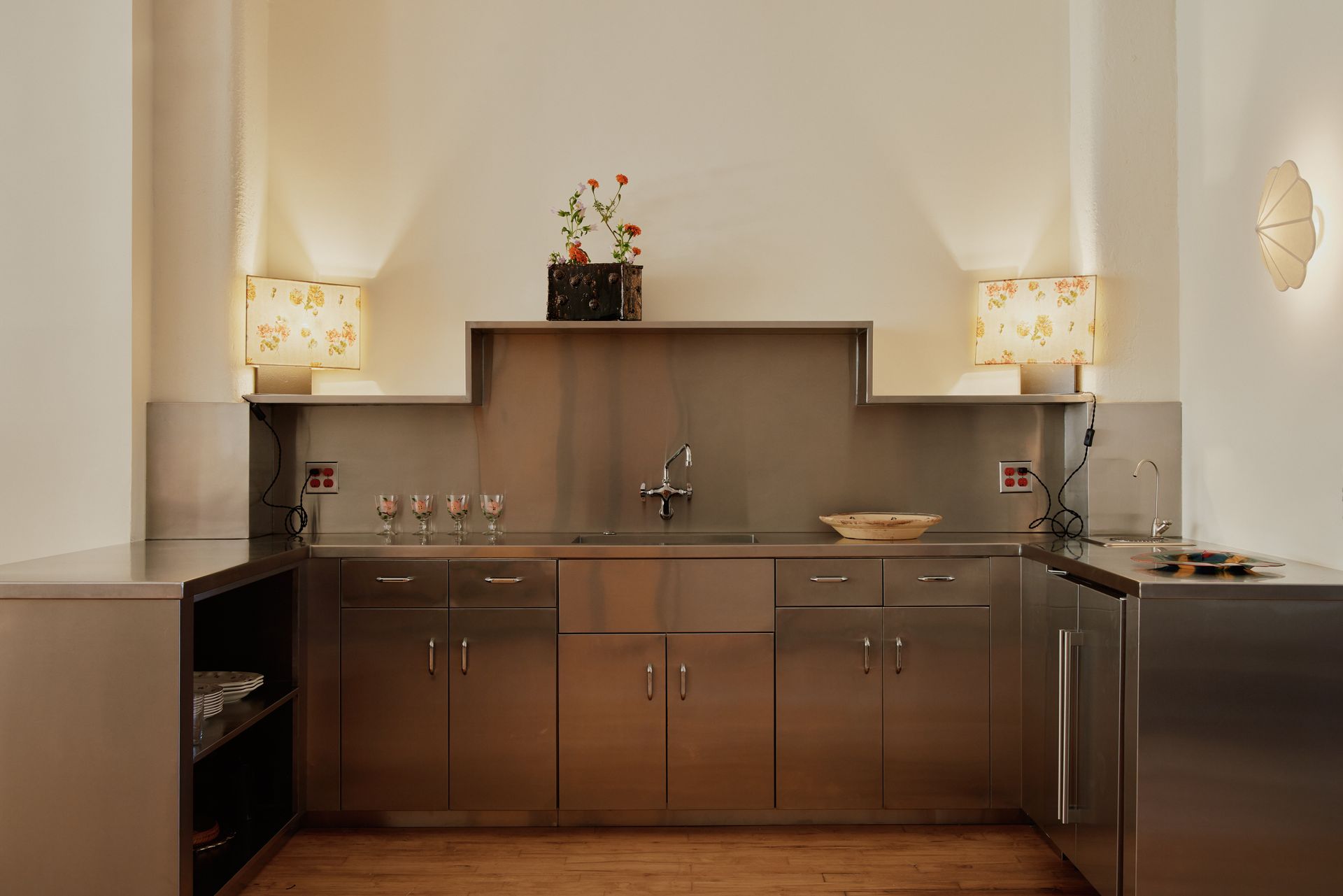 In August of 2021, she set about commissioning works from artists, asking them to respond to the brief of Stein's poem, and to challenge the notion of substance, of matter, of what is important to live with. LA-based Kristin Dickson-Okuda dreamed up fabric 'clothing for furniture' to complement a set of William Morris chairs sourced in the Cotswolds, England, by Abel Sloane, whom Sullivan consulted while sourcing the historical furniture. Sullivan also worked with Sloane's partner, Ruby Woodhouse, as a creative consultant. 
The offering spans a Gaetano Pesce resin chair, a mint-condition Flemish tapestry from the 1870s, parchment lamps by Christian Hammer Juhl and Jade Chan, delicate blown glass vessels for perfume and incense by Valentina Cameranesi Sgroi, glazed ceramic tulipieres by Philadelphia-based Jordan McDonald, cut glass sconces by ceramicist Natalie Weinberger and more.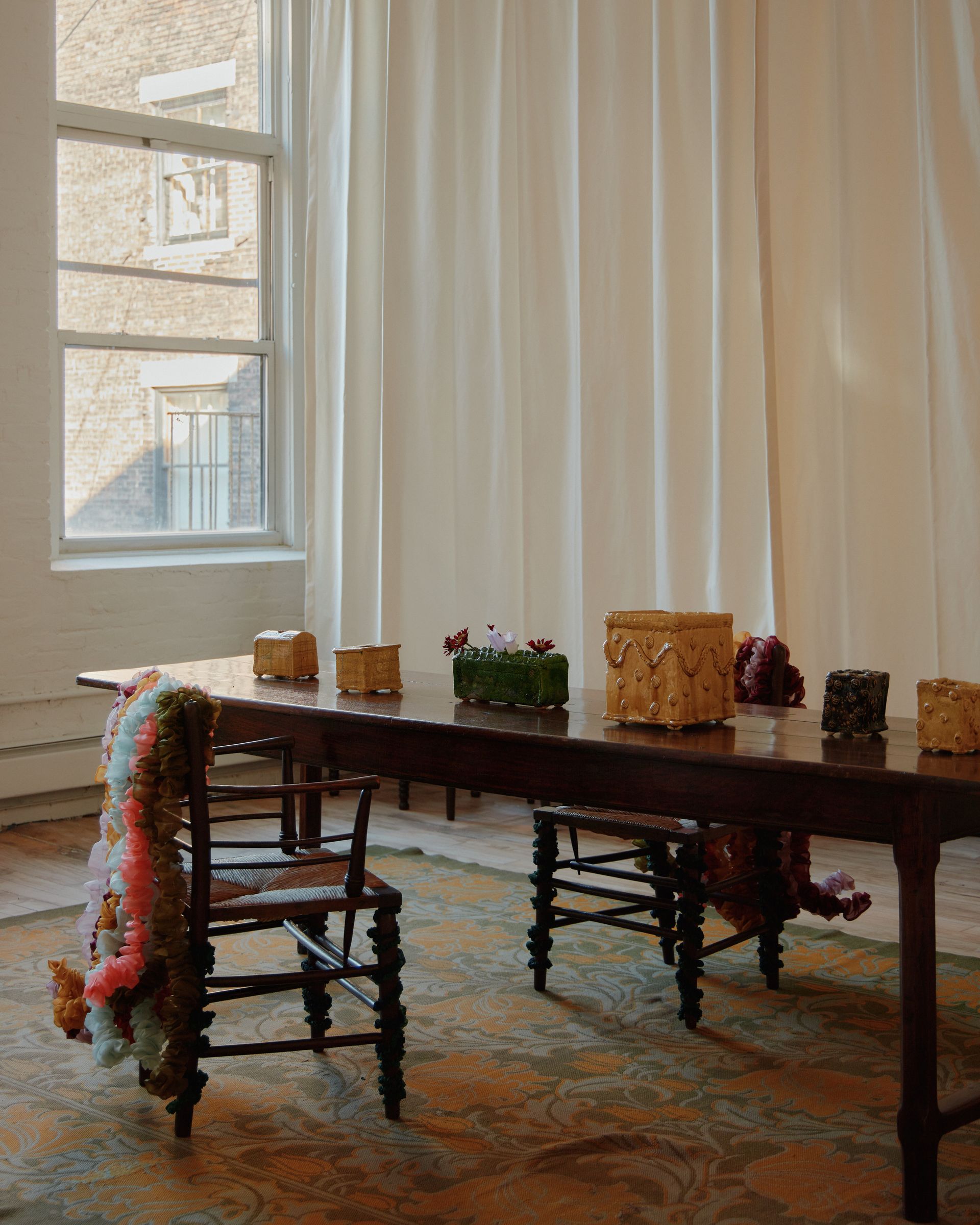 Sullivan plans to host Stein-esque salons at the gallery with artists and collaborator friends and hopes future shows to be 'an exploration of form, material, process or technique, or even responding to some political climate at the time. I don't like to think about things in a categorical, epochal way.
'I like the continuity of thinking about designers and how they're all responding to their environment, but also responding to being a human, and what's necessary. I'm not a rational person, I'm a very emotional intuitive person, and I think this is my outlook on life in general,' she says. 'I love seeing all these pieces in the same space at once. I find that really exciting.'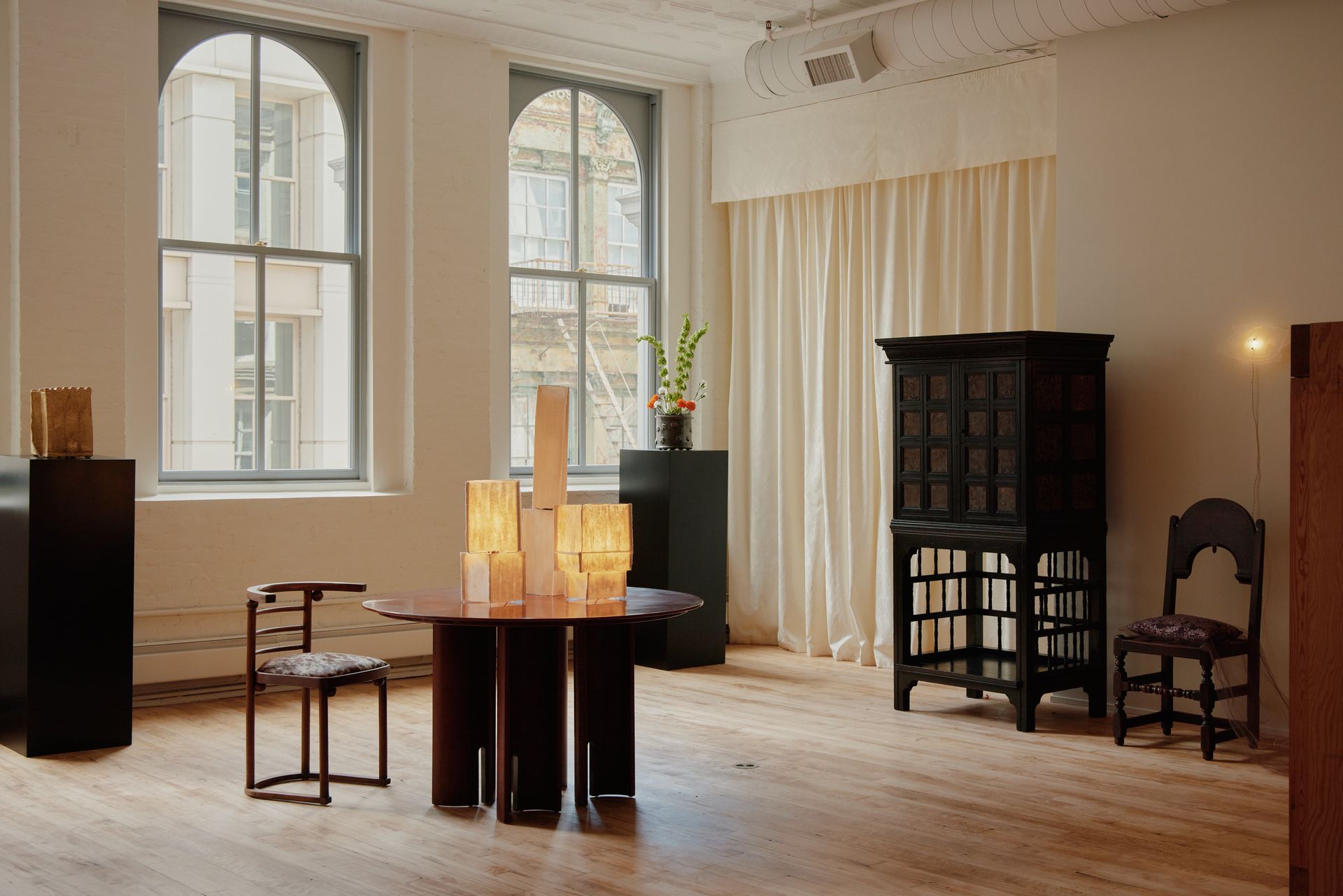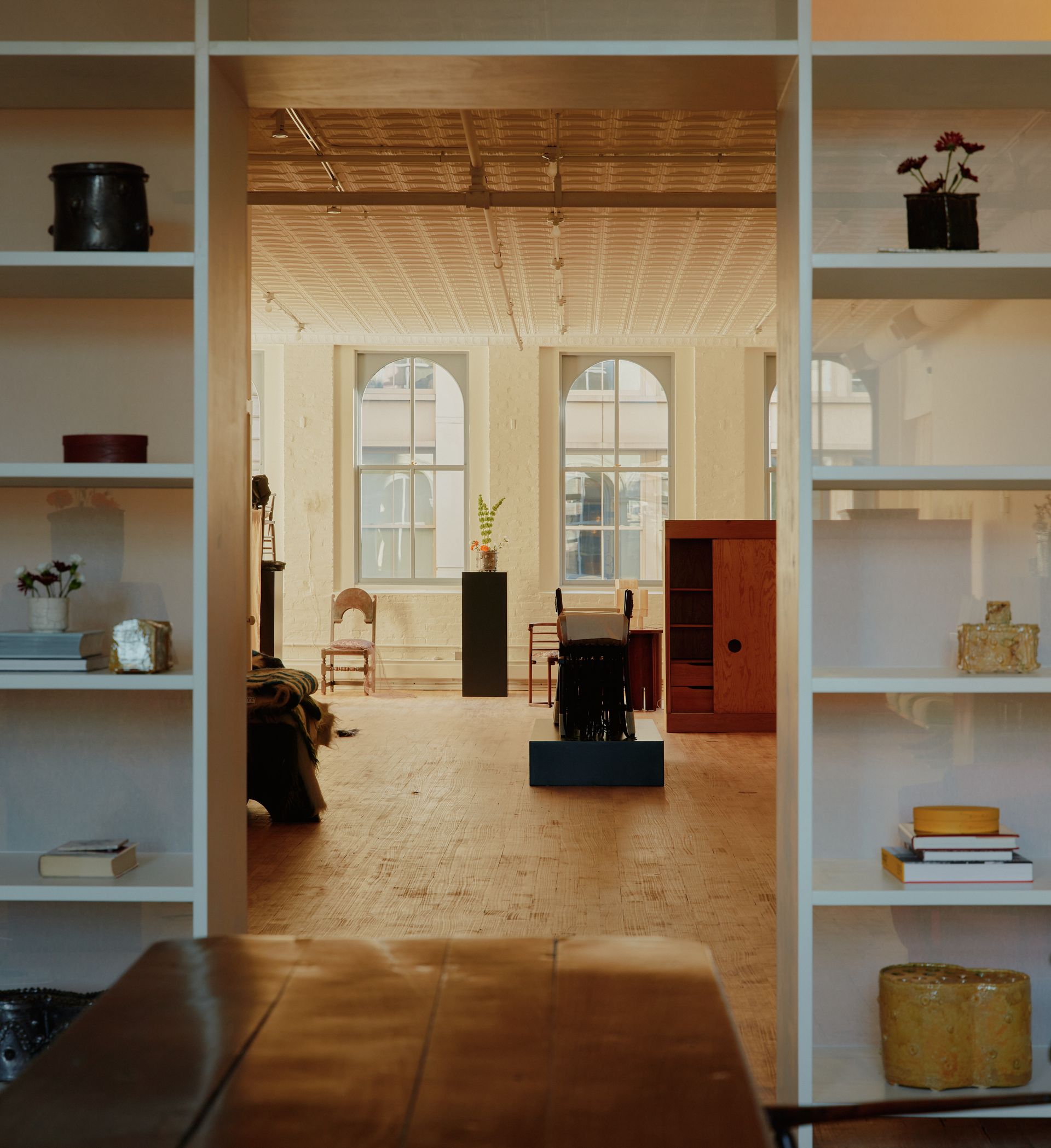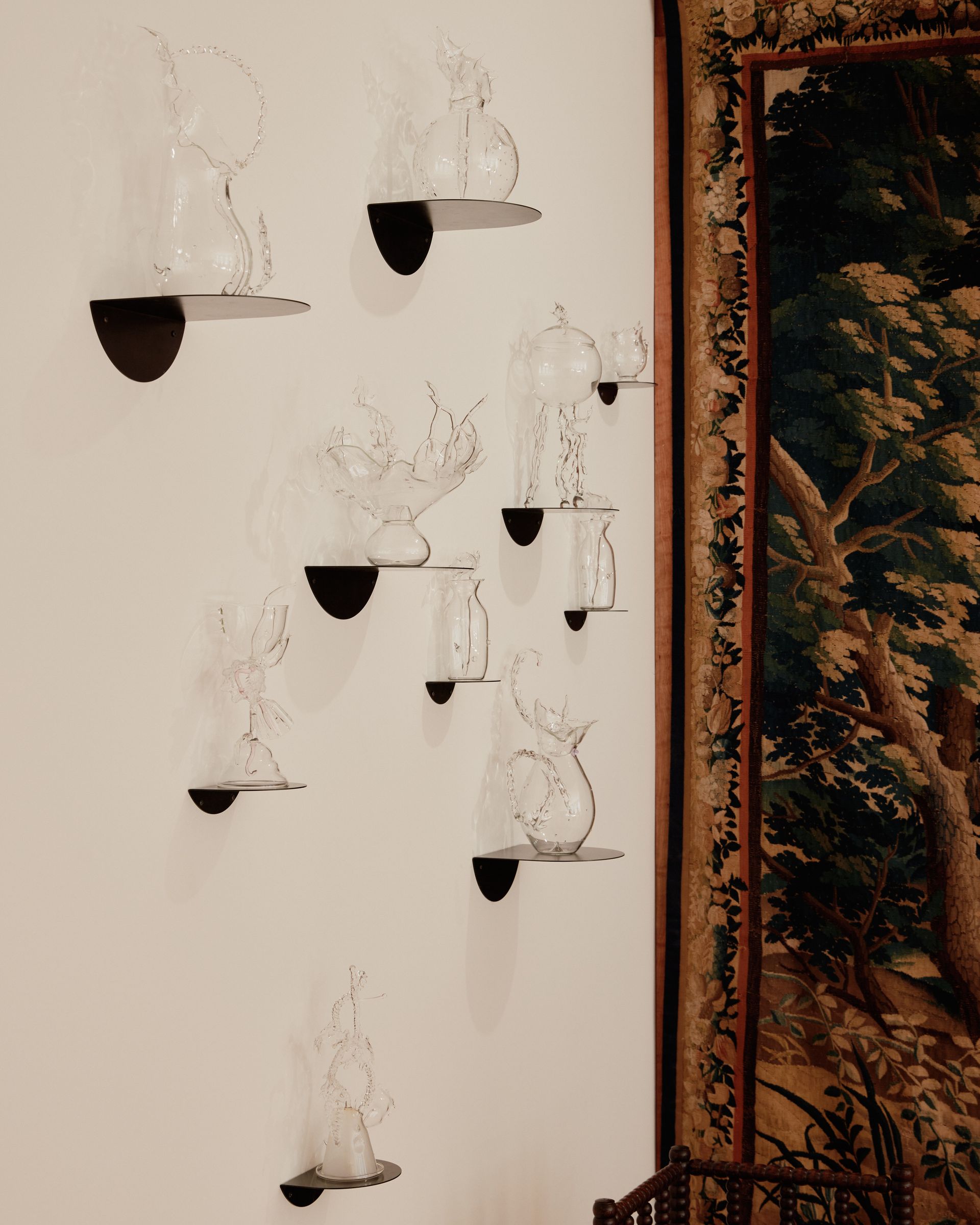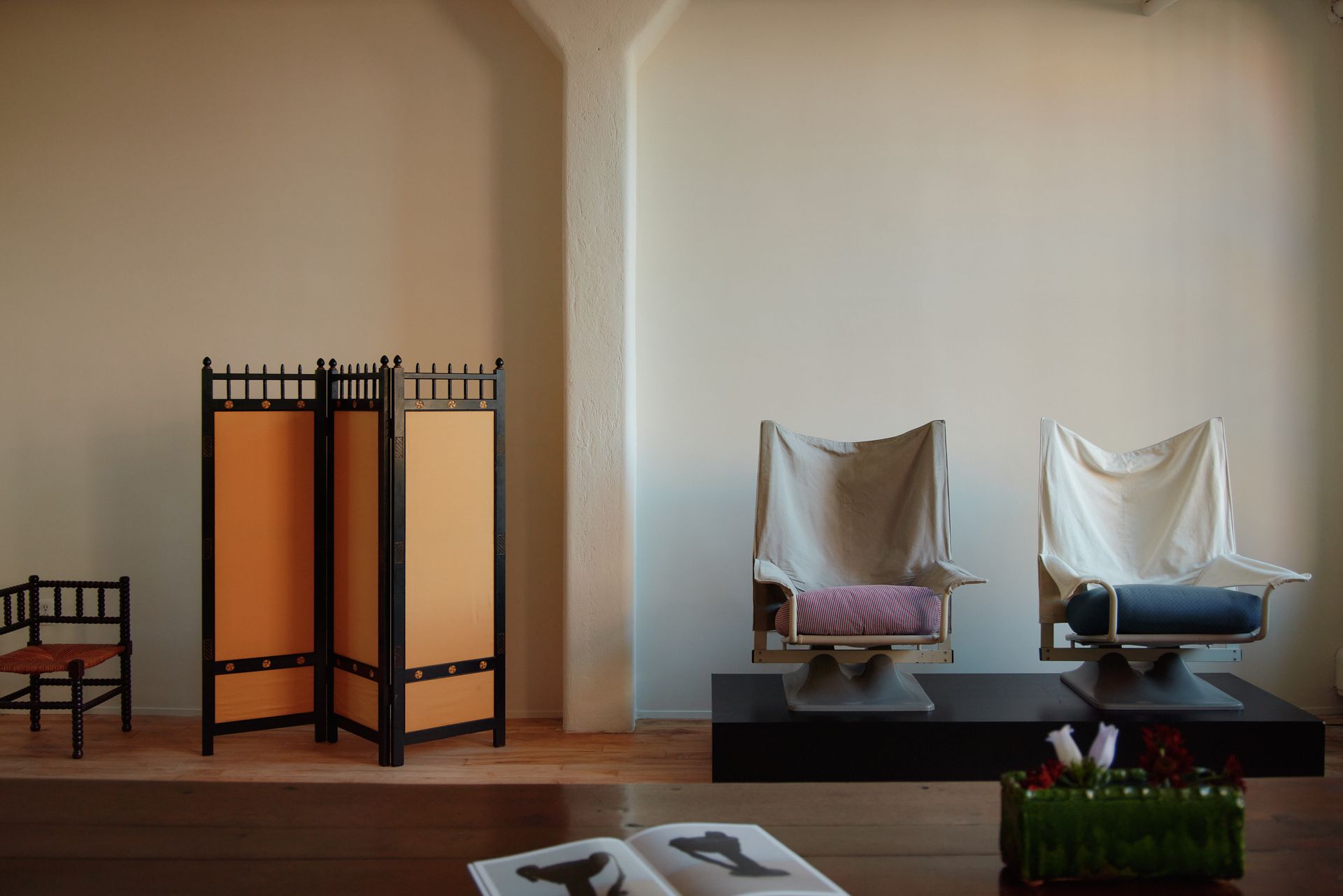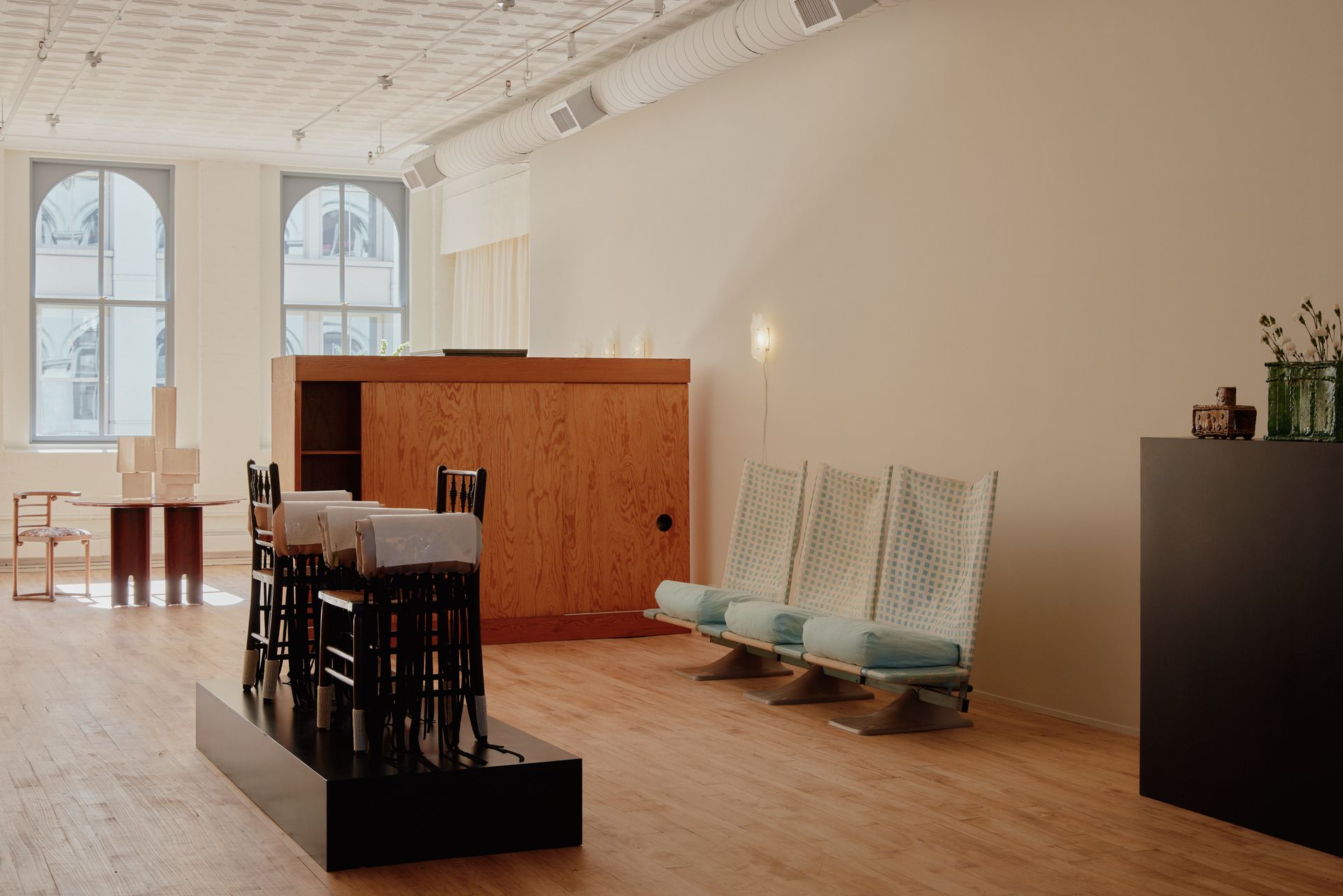 INFORMATION
jacquelinesullivangallery.com (opens in new tab)
ADDRESS
52 Walker Street, 4th Floor
New York
VIEW GOOGLE MAPS (opens in new tab)

link