With the Miami International Boat Show on the horizon on February 15, we've rounded up some nearby dining destinations to consider visiting in between the boat extravaganza. For anyone coming from out of town, we've also included some fantastic hotels just around the corner.
Where to Dine
Casa Bufala
Trade one harbor for another in Sunset Harbour at Casa Bufala, a first-class Italian trattoria, and pizzeria complete with a handcrafted cocktail bar.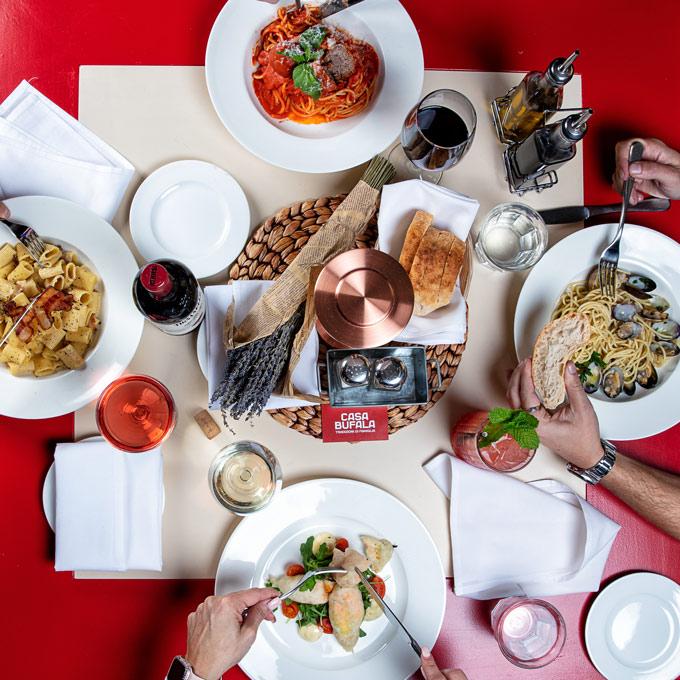 The founder of Miami Beach's first and oldest Neapolitan pizzeria Fratelli La Bufala recently opened this cozy, traditional restaurant to serve up gourmet wood-fired pizzas freshly prepared in-house with buffalo mozzarella, as well as antipasti, pasta, calzones, and more.
Perfect for the whole family, Casa Bufala makes it like nonna. Don't miss out — a daily happy hour from 4-7 p.m. pays tribute to Italy's cultural ritual of aperitivo.
Address: 1874 Bay Road, Miami Beach, FL 33139
Kosushi Miami
International Boat Show goers searching for a luxurious take on catches from the sea can head on down to Miami Beach's affluent South of Fifth neighborhood to experience the Japanese-Brazilian restaurant Kosushi Miami.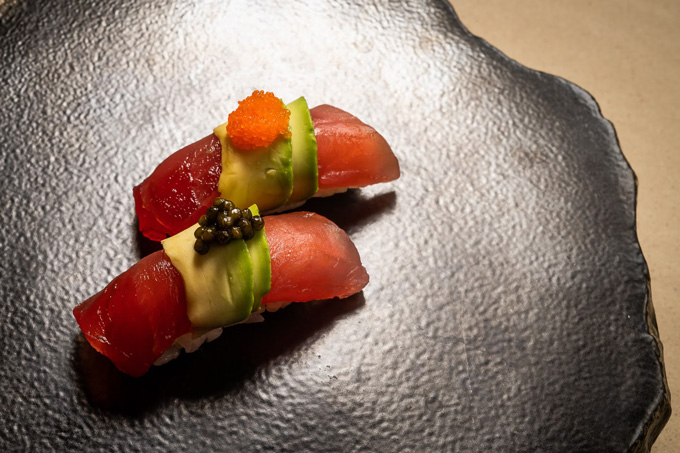 The unique dining destination features an array of small plates where each ingredient bursts with thoughtful flavor — its menu is curated by five-time Michelin-starred Chef George Koshoji, after all.
Select from hot or cold plates before moving on to signature sushi and maki.
Reserve a spot at the centerpiece sushi bar to watch the masterful chefs delicately prepare each dish.
Address: 801 S. Pointe Drive, Miami Beach, FL, 33139
The Deck at Island Gardens
Catch the most scenic marina views at The Deck at Island Gardens, Miami's most treasured waterfront restaurant.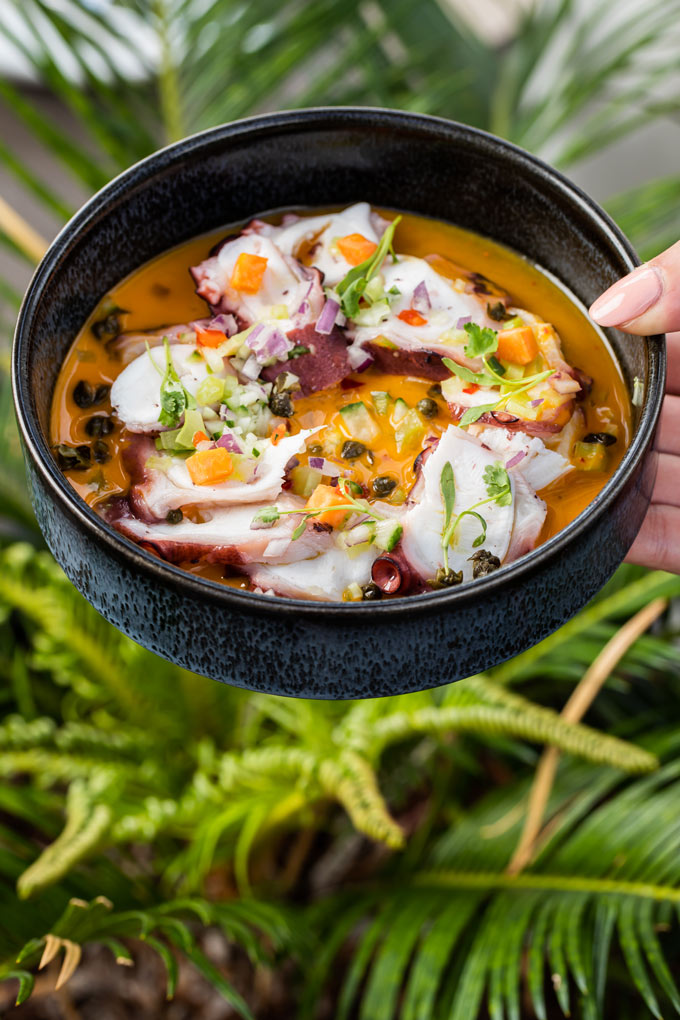 Guests can drop by from the land or sea, enjoying late-night entertainment in the evening or a bright and decadent Sunday brunch buffet to wrap up the weekend.
Private cabanas offer covered plush couches, with waterfront tables showcasing the stunning scenery of Downtown Miami and Biscayne Bay.
The restaurant's vast menu includes fresh seafood, brick-oven pizzetta, pastas, meats, large plates, desserts, and more. Reservations are encouraged.
Address: 888 MacArthur Causeway, Miami, FL 33132
Villa Azur Miami Beach
Get ready to trade boat shoes for a dress code of elegant casual.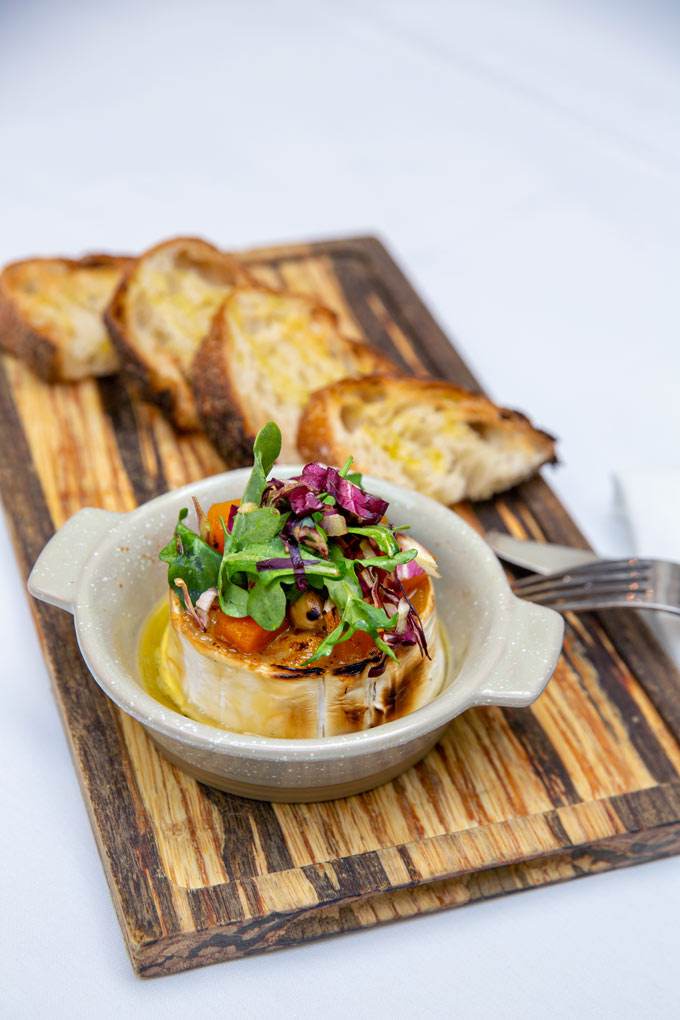 Situated between the action on Miami Beach, the chic French supper club Villa Azur is a must-try classy culinary and lifestyle experience for boat show visitors.
Upon entering, guests are transported into a world of European elegance, where they can pair their dinner with a sophisticated and lavish evening of live music, entertainment, and art that parallels the glamour of the French Riviera.
Menu highlights include the roasted Chateaubriand Au Poivre, 2 pounds of prime filet mignon paired with bordelaise and béarnaise sauces, and the Dover Sole Meunière, made with whole fish, caper, lemon, and brown butter and prepared tableside for a stunning visual.
Reservations are encouraged.
Address: 309 23rd St., Miami Beach, FL 33139 
ASTRA Rooftop
ASTRA is the ideal open-air rooftop restaurant and lounge for spectacular sunsets, Greek-emphasized Mediterranean cuisine, live entertainment, and more.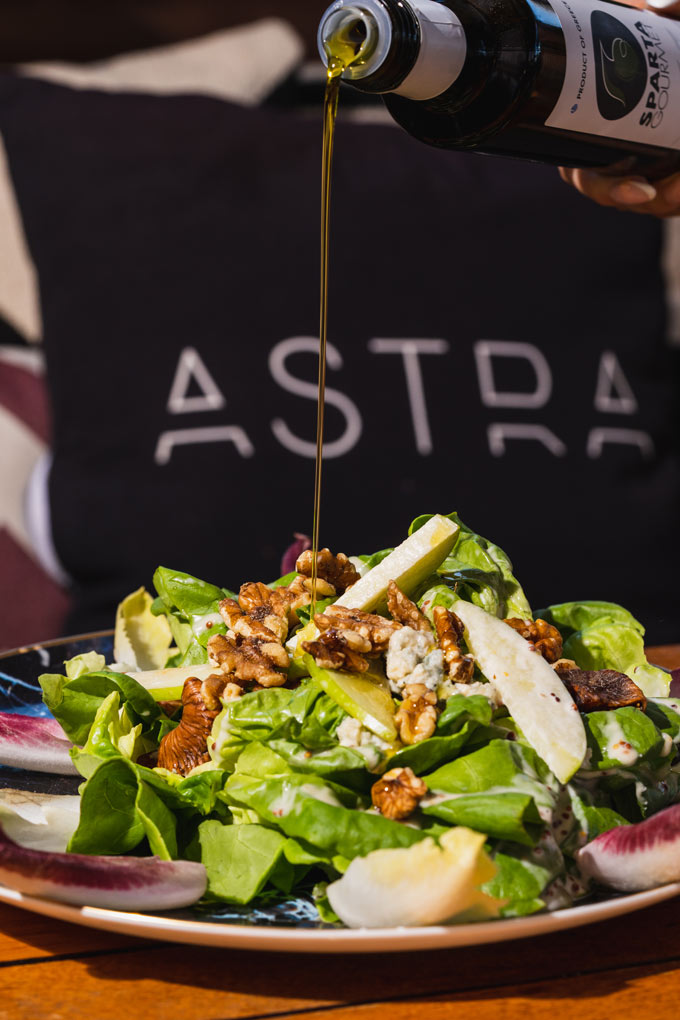 After a long day at the boat show, unwind during Sunset Hour and Happy Hour to taste $10 cocktails and wines by the glass and $14 bar bites, including a Greek take on calamari and homemade lamb meatballs with tzatziki sauce and pita.
The sky garden has been designed to create an open and vibrant place of leisure, showcasing overstuffed sofas, wooden accents, and Mediterranean plant species such as olive and lemon citrus trees.
Sip on fine wine and handcrafted cocktails while making new friends and taking in sweeping 360-degree views of Wynwood, the most Instagrammable spot in the area.
Address: 2121 NW Second Ave., Miami, FL 33127
The Moon
Curated by the creator of ASTRA, The Moon in Wynwood is an upscale oasis of pink, eclectic furniture and a laid-back vibe with nightly-themed live entertainment, shows, and DJs.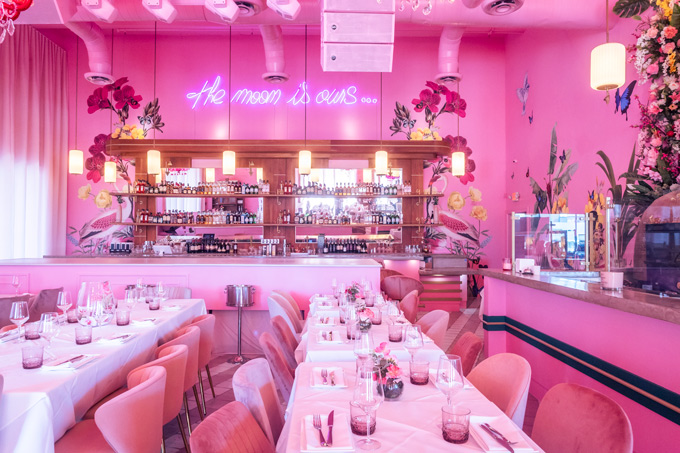 The European menu features $8 and $12 bar bites during the sophisticated happy hour from 6-8 p.m., as well as $7 beers, $12 cocktails, and $10 wines by the glass, but The Moon comes alive in the night.
Boat showgoers searching for dinner and a show can't miss out on The Moon's nightly cabaret shows starting at 9:30 p.m.
Address: 2103 NW Second Ave., Miami, FL 33127
Rosie's: The Backyard
During the Miami International Boat Show, retreat to Little River for a change of pace and brunch at Rosie's: The Backyard.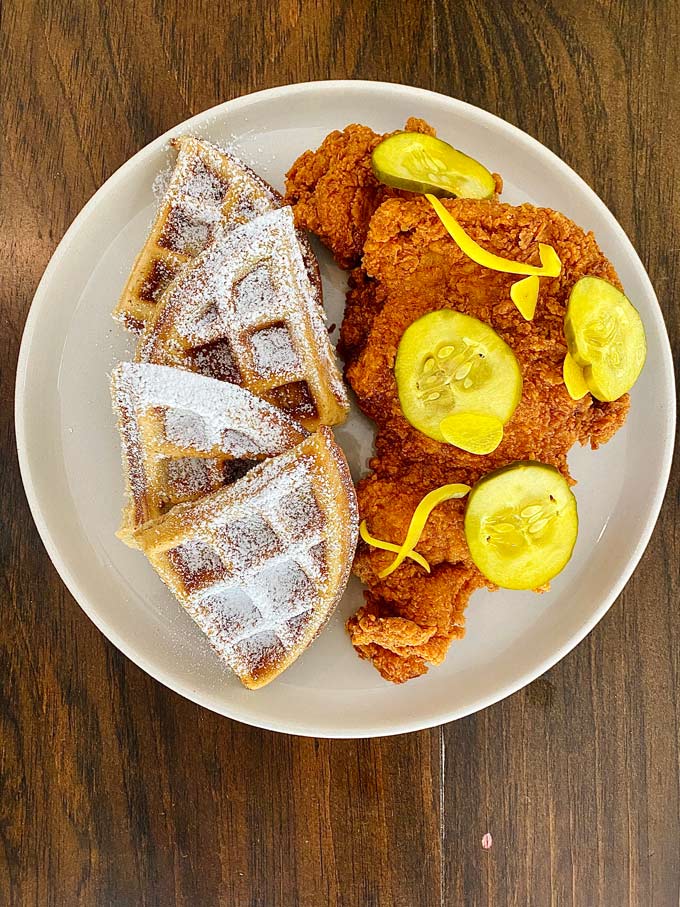 The well-known, soul food concept features Southern-inspired plates curated by executive chef and co-owner, Akino West.
Indulge in the brunch hotspots famous plates like the Wild Mushroom Polenta, made with charred kale, a poached egg, herb gremolata, and parmesan; or the fluffy Lemon Ricotta Pancakes, topped with sweet macerated berries, ricotta, and toasted, crushed pistachios. 
Address: 7127 NW 2nd Ave Miami, FL 33150 
Verde at Pérez Art Museum Miami
Head to Downtown Miami for Miami International Boat Show activations and make a pitstop at Verde at Pérez Art Museum Miami (PAMM) for an art-inspired meal.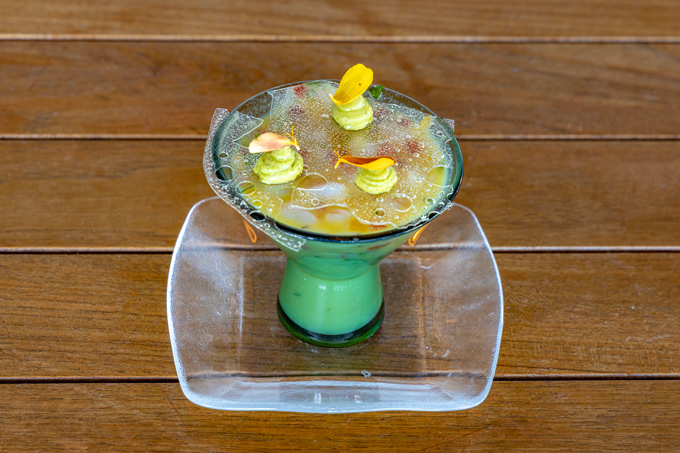 The popular waterfront restaurant and bar unveiled a new winter menu with five unique plates inspired by the current museum exhibition, Leandro Erlich: Liminal.
The phone eats first here, so order the exquisitely presented Swimming Pool, inspired by Erlich's Swimming Pool installation that can be seen from the restaurant, a green mango, aji Camarillo, and chilled shrimp ceviche in a sculptural dish with a pool of crystallized sugar where floating avocado dollops mingle with edible flowers. 
Address: 1103 Biscayne Blvd Miami, FL 33132
Where to Stay
Sunset Harbour
A Miami Beach local's enclave nestled between the Venetian Causeway and Alton Road, the Sunset Harbour neighborhood boasts more than 30 restaurants, cafès, boutiques, and wellness studios.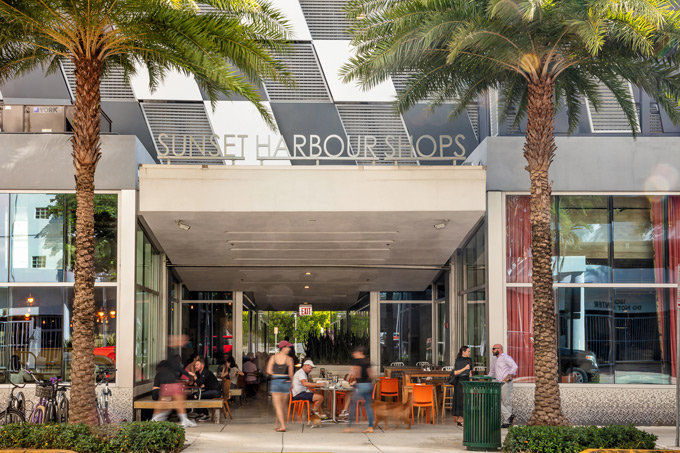 Take a brief walk around the waterfront district, lined with yachts of all sizes docked at the Sunset Harbour Yacht Club, and you will be surrounded by one of the best-curated selections of locally loved establishments like Stiltsville, NaiYaRa, Icebox Cafè, Tequiztlan, True Loaf, Avo, Lucali, and Panther Coffee, as well as nationally recognized brands like Sweetgreen, Pure Green, and Nautical Bowls.
Originally an industrial hub in the 1940s, Sunset Harbour has evolved into an authentic urban dining and shopping destination for Miami Beach's residents and visitors. 
Address: Indian Harbour Beach, FL 32937
Arlo Wynwood
Arlo Wynwood is the first-ever hotel to open in Miami's preeminent creative and cultural district, which is home to the largest concentration of street art in the world.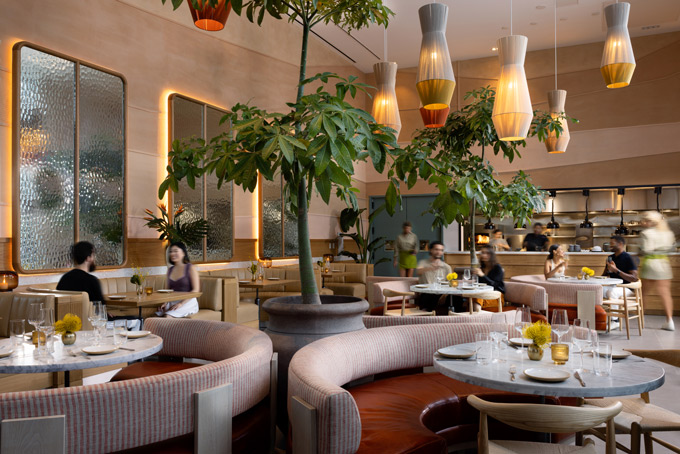 An experience-driven 217-room boutique hotel, Arlo Wynwood serves as the cultural hub for residents and visitors while offering savvy travelers prime access to the best of the region.
Designed by Meyer Davis, an award-winning firm at the forefront of global, upscale commercial design, Arlo Wynwood draws on the neighborhood's bold and curated artistic nature while embracing an eclectic industrial aesthetic where organic meets modern.
The hotel also has more than 250 works of art throughout the property and offers guests multiple complimentary wellness activities and live music programming.
Address: 2217 NW Miami Court, Miami, FL 33127
Nautilus by Arlo
Nautilus by Arlo, the first Arlo Hotels property to open outside New York, is an eight-story, 250-room beachfront hotel that entered the South Beach market in 1951.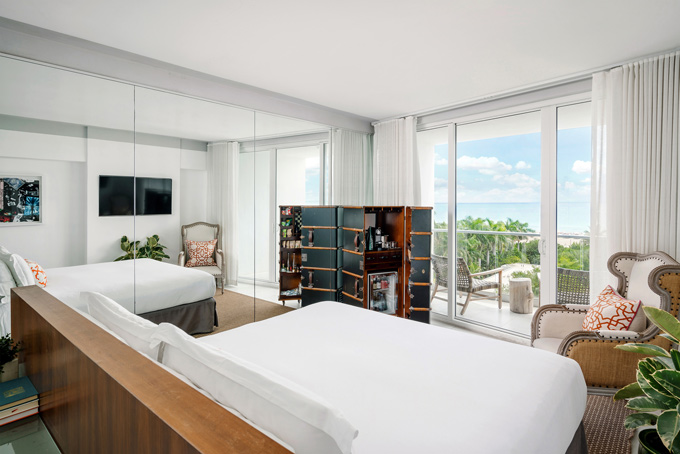 The property is home to a 1,890-square-foot heated saltwater pool with an underwater sound system.
Guests and locals alike are welcome to dine at the Mediterranean restaurant, Nautilus Cabana Club, which boasts a 2,000-square-foot outdoor dining terrace and 12,000 square feet of outdoor event space.
This property has been an evolution of the Arlo experience, maintaining the same core brand identity while providing guests with more space, amenities, and programming for a new take on Miami.
Address: 1825 Collins Ave., Miami Beach, FL 33139
Sagamore South Beach 
Sagamore South Beach, the historic art deco hotel known for its year-round art programming and museum-quality exhibitions, has been a destination for both locals and tourists alike since the Art Deco District was created in the 1940s.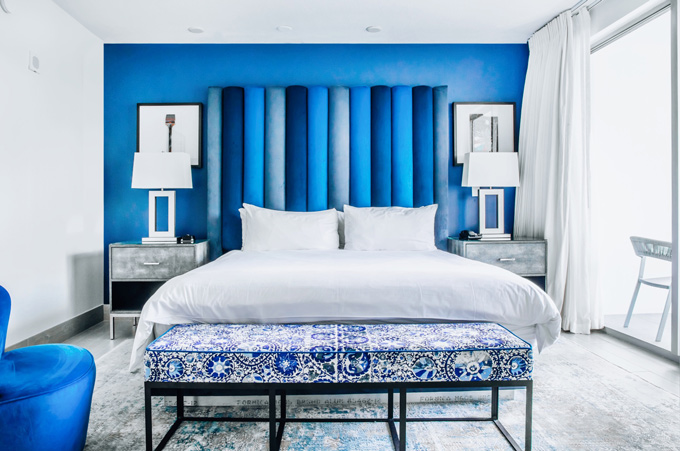 The iconic hotel offers deluxe accommodations, an array of amenities, and a unique glimpse into the art culture that embodies the very essence of the property.
The 101-room hotel, with ample suites, boasts some of the largest standard rooms in the area.
The oceanfront boutique hotel is surrounded by history, culture, and the city's trendiest restaurants, shopping, and nightlife creating the ultimate setting for the ongoing #SagamoreIsArt series, a multicultural selling platform that supports and builds partnerships with local and international organizations to promote the growth of everything art-related. 
Address: 1671 Collins Ave., Miami Beach, FL 33139
The Elser Hotel & Residences 
Ideally situated in the heart of Downtown close to all the Boat Show action, The Elser Hotel is an all-new 49-story, 646-room property with accommodations ranging from studios to three-bedroom suites and direct proximity to world-class entertainment, arts, and dining.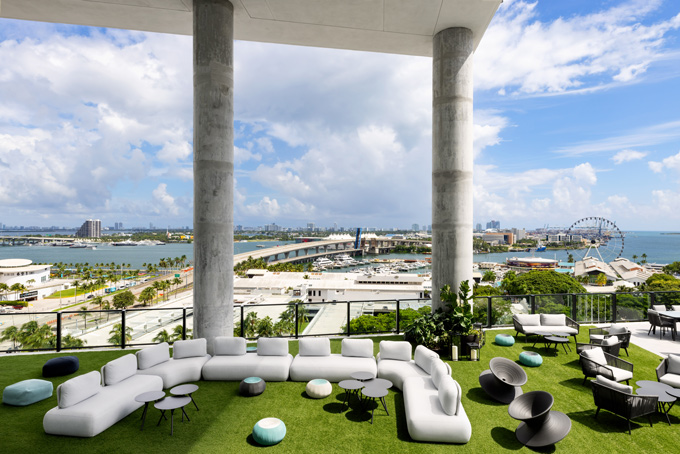 It shares the same bustling locale and glimmering views of Biscayne Bay previously enjoyed at Elser Pier, an early 1900s tourist attraction that ultimately shaped the vision for Downtown Miami and the thriving bayfront metropolis we know today.
Guests enjoy access to an abundance of well-appointed amenities, including a two-story state-of-the-art fitness center and a 19,000-square-foot sun deck offering sweeping views of Biscayne Bay.
Address: 398 NE Fifth St., Miami, FL 33132
Gabriel South Beach
Just a short drive away from the Miami Beach Convention Center, The Gabriel South Beach is a boutique property centrally located on Ocean Drive in South Beach.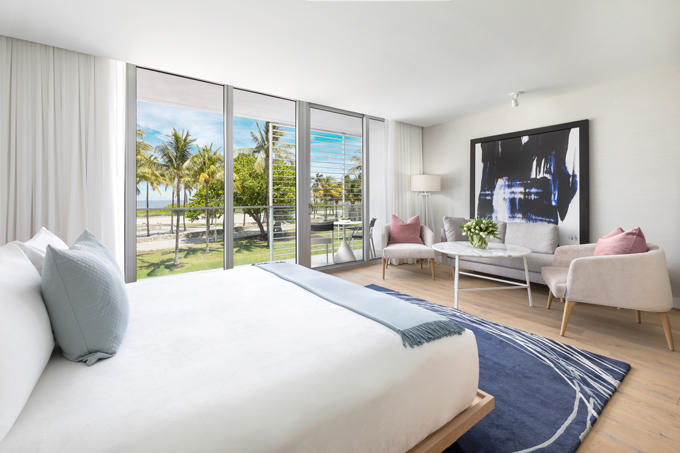 The 132-room hotel has two pools, including a showstopping glass-bottom pool on the roof overlooking the Atlantic Ocean.
The hotel blends art deco modernism with tropical allure. 
Address: 640 Ocean Drive, Miami Beach, FL 33139
THesis Hotel Miami 
THesis Hotel Miami, a modern property that serves as a cultural hub in Coral Gables and an escape from the business of Miami Beach, has 245 contemporary guest rooms and suites in a strikingly designed building.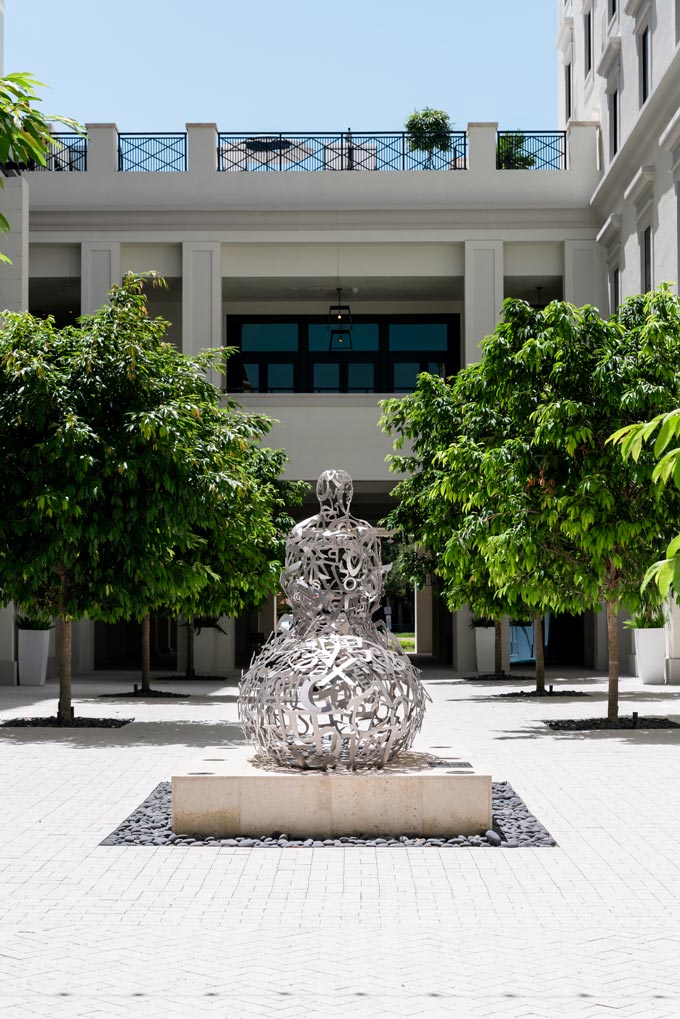 Amenities include a sun-filled rooftop pool with tropical views, a poolside bar perfect for soaking up the Florida sun, and two on-site restaurants, Mamey and Orno, led by Food & Wine's "Best New Chef of 2020" and James Beard nominee Niven Patel.
With a robust year-round calendar of programming and events – all open to the public – THesis is not only a hotel but a destination where curious, like-minded individuals exchange ideas, celebrate art, discover new cultural experiences, and engage with the community. 
Address: 1350 S. Dixie Highway, Coral Gables, FL 33146
Shelborne South Beach 
Located a few steps away from the Miami Beach Convention Center, Shelborne South Beach houses an iconic art deco pool, David's Café (for authentic Cuban coffee), and The Drawing Room bar.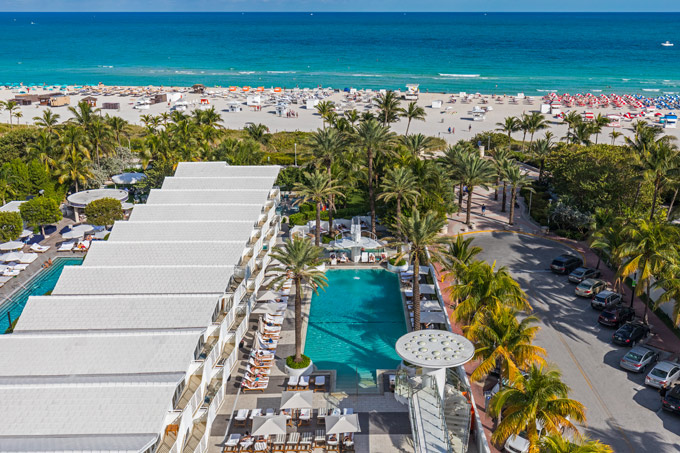 Head to the pool for a relaxed vibe and traditional South Beach nostalgia, or visit the amazing Oasis Garden, which offers various moon-watching events and fitness programming on weekends. 
Address: 1801 Collins Ave., Miami Beach, FL 33139
link