Photographs courtesy of Current Boutique and New to You.
Thrift, consignment, and vintage shops abound in this area—far too many to shop in one sweep. But to help you get close, we've put together a series of itineraries, each of which can be navigated in a day.
---
A Northwest DC Itinerary
Total miles: 7
---
---
A DC–Virginia Itinerary
Total miles: 18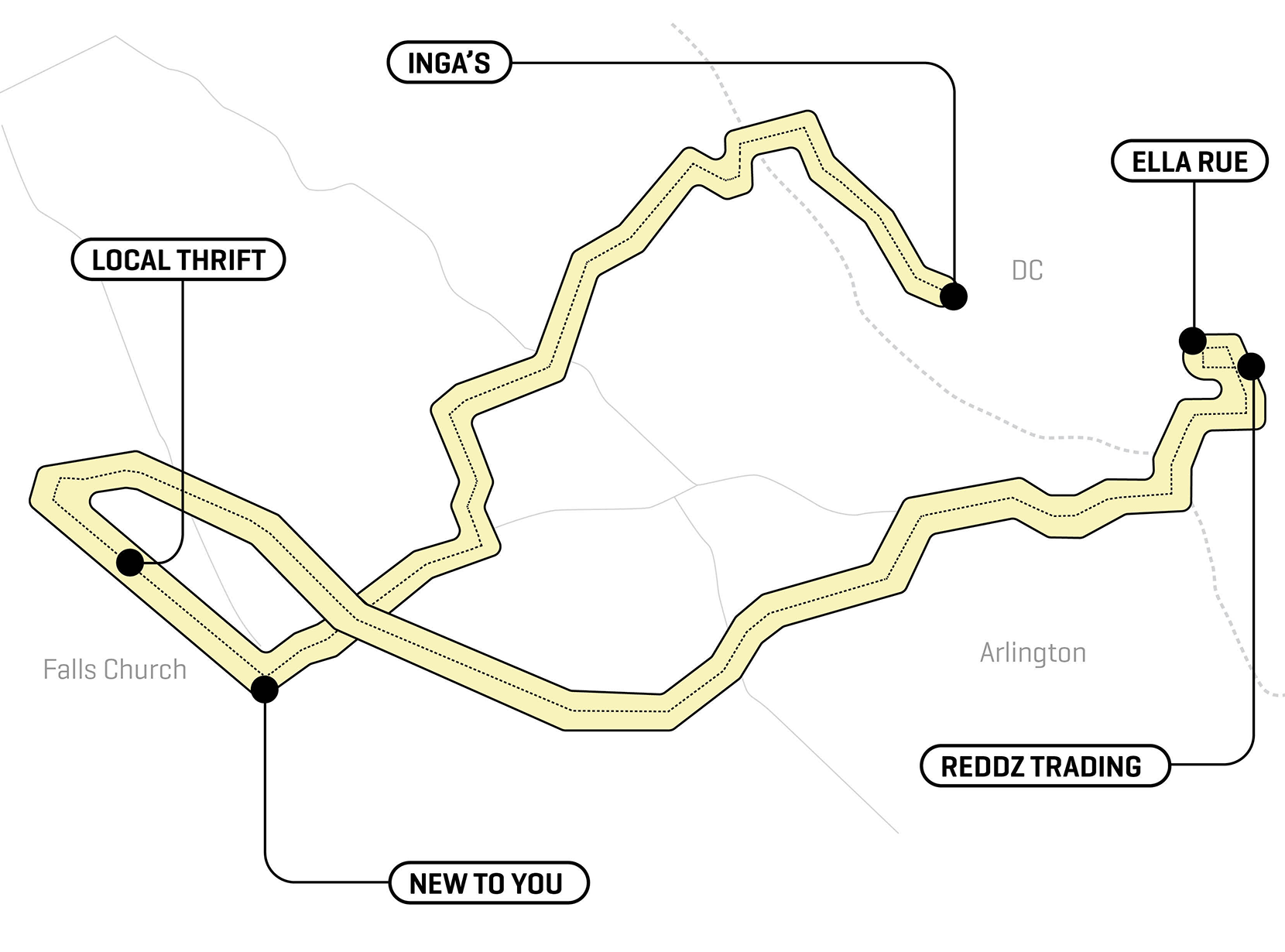 ---
A DC–Maryland Itinerary
Total miles: 25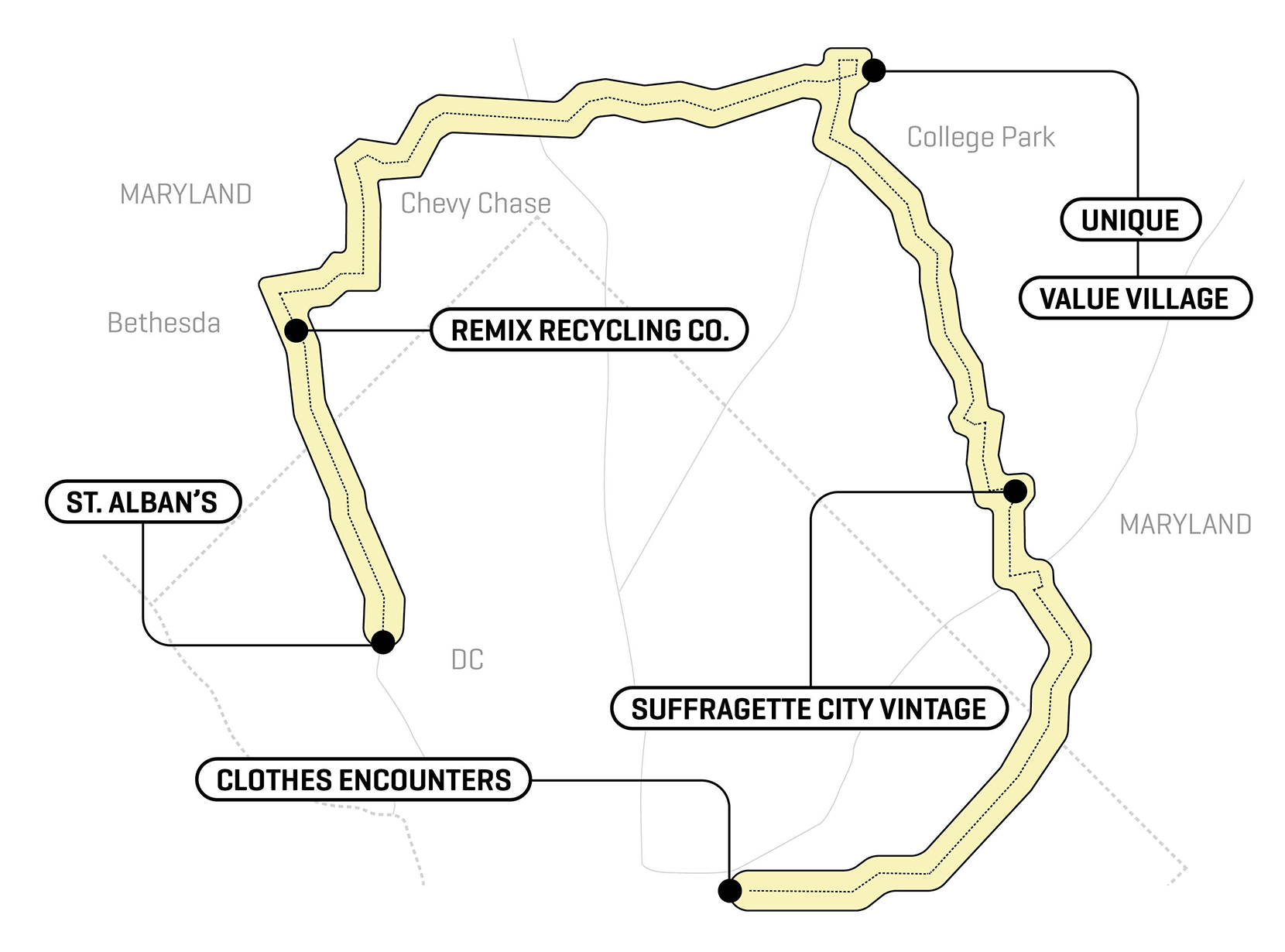 Photographs of Rosario's, Clothes Encounters, Local Thrift, Inga's, and Reddz courtesy of stores.
Photographs of other stores by Evy Mages.
This article appears in the November 2022 issue of Washingtonian.

link